CPK opened a new flagship Las Vegas restaurant at The Park, MGM's outdoor dining and entertainment district on the Strip. Located between New York-New York and Monte Carlo resorts, CPK at The Park showcases a breezy, natural space with exclusive new food and beverage items.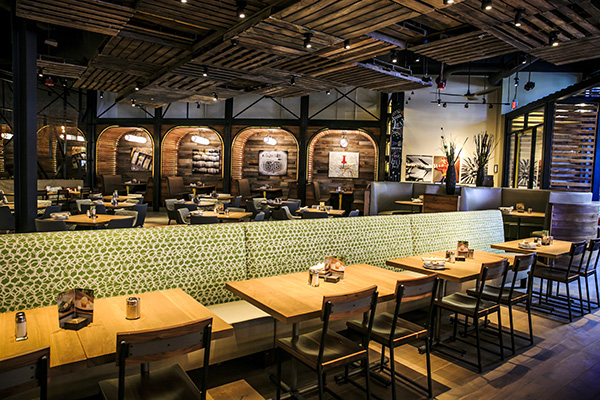 Designed in partnership with Aria Group Architects, Inc., the 7,987 square-foot restaurant features high ceilings and an open kitchen. A focal point of the open kitchen is an open-hearth pizza oven, where guests can see their meals prepared fresh from scratch every day. Natural elements like reclaimed wood seating, metals, light fixtures and décor accented with colorful barstools, chandeliers and artwork of local landmarks add to the restaurant's rustic, modern design. The restaurant also features a colorful façade that incorporates reclaimed wood, wall planters and antique terra cotta pots. The "garage-style" glass doors offer an inviting inside-outside patio bar overlooking an outdoor water feature, desert landscaping, monumental steel shade structures, Bliss Dance, a 40-foot-tall art installation of a dancing woman and more.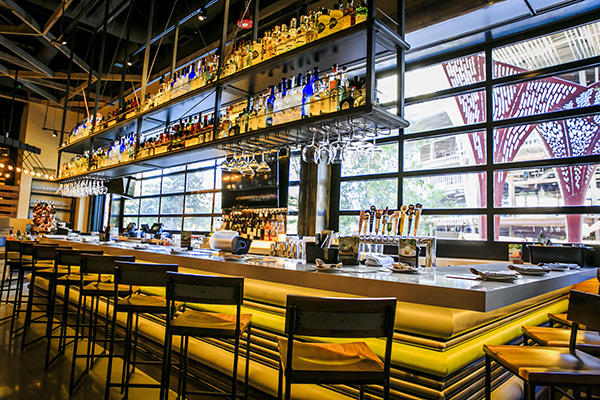 New menu items include sharable plates highlighting global flavors and seasonal ingredients; premium proteins like New York strip steaks and Wagyu burgers; an under-650 calorie menu with veggie, superfood- and ancient grain-filled power bowls; hand-crafted cocktails, and an updated wine list alongside the restaurant's signature artisan pizzas.
"The Park truly is a one-of-a-kind destination on the Las Vegas Strip, so for our sixth location in the area, we're turning up the volume on culinary and design in a big way," said G.J. Hart, CEO of California Pizza Kitchen.
The latest design updates for The Park's location is the latest step in CPK's transformational "Next Chapter" initiative introduced last year. That campaign has included the expansion of menus to include healthier items, non-pizza entrees and cocktails with more creative inspiration.