Global coffee behemoth Starbucks opened its first store in Uruguay, in the capital city of Montevideo.
The opening marks Starbucks' entry into its 77th global market, and its 18th in the Latin America and Caribbean region. International retail and restaurant operator Alsea exclusively owns and operates Starbucks stores in the country.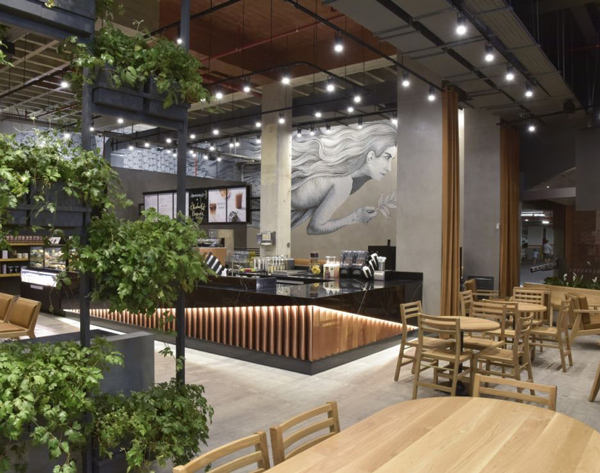 "It represents our first step in the local market, where we hope to close the year operating at least five stores of the brand," said Federico Tejado, Director of Alsea International. "We hope to reach 10 stores in operation by 2020 and generate more than 130 direct jobs."
Starbucks first entered Latin America in 2002 and since then, Alsea has expanded Starbucks retail operations to include Mexico, Colombia, Argentina, and Chile, together operating more than 900 Starbucks stores in these markets.
The new store design strives to establish connections between customers and employees while honoring Montevideo and its culture. Exposed concrete columns and ceilings bring character and texture to the store. Custom leather details also adorn the space, a material with great local relevance, designed to evoke a warm ambience. The modern, pleasant and harmonious atmosphere includes a living wall with local plants to connect the store to the origins and environment of a coffee farm.
One of the key features of the store is a mural painted by Nicolás Alfalfa, a local artist from Montevideo. Alfalfa was able to illustrate the Siren, the iconic symbol of the Starbucks brand, over a concrete finish. The Siren extends through the back perimeter of the store and customers can see it from any point within the space.
Starbucks has used murals in the past to connect to the local culture.
Starbucks now has more than 28,000 stores worldwide.