Time is money. This is precisely the essence — and headache — of change orders, especially in the deadline-driven restaurant construction world. Anyone who has ever built a restaurant will tell you that change orders are unavoidable. But they can be manageable as well.
Research from the American Society of Civil Engineers indicates that about 40 percent of all construction projects face more than 10 percent change, leading to schedule delays, cost overruns and other problems. With only 5 percent change, however, productivity improves in about 60 percent of projects.
Due diligence, communications, relationships, planning and accountability are key to reducing change orders during the construction process. Here rd+d taps experienced construction professionals from around the country for tips on dealing with these changes and mitigating their impact.
Patrick Kelly
LEED AP, Vice President
Berkeley Building Company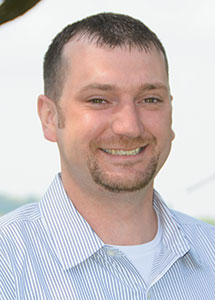 Patrick Kelly knows about change orders all too well, having worked in various segments within and outside the restaurant industry. His first piece of advice: "The earlier you put together a team, the more predictable the cost of your restaurant project." While many operators choose to conduct a bidding process for contractors in an effort to reduce costs, doing so can cut out an important player in the pre-construction planning process. In some cases, he says, contractors may offer to perform pricey pre-construction services at no cost if they're selected for the job up front.
To minimize change orders Kelly recommends these other best practices as well:
Define a clear scope of work for all parties. It's important to determine who's responsible for what, from installing the kitchen equipment and refrigeration to handling other follow-through needs.
Retaining a reputable architect is part of this. "Limiting hours allotted to architects can cause the contractor to bid only what is specified in the drawings, while everything else becomes a general cost assumption or is assigned an allowance," says Kelly.
Allowances rarely cover the actual cost of final selections, and these omissions from the drawings force change orders that add to the original budget. On hard bid projects, an architect producing a thorough set of drawings will reduce scope confusion and the need for change orders, thus keeping the budget in check. "Fees for architecture and engineering are investments for achieving a predictable project," he says.
Owners who work more closely with architects from start to finish ensure they're on the same page when it comes to the cost and level of finishes and other design elements, reducing surprises and change orders.
Invest time in planning and early project layout. By identifying and answering key questions well in advance of construction, projects can start off on the right course. "This includes the size of the bar, ceiling heights and routing of ductwork, among other things," says Kelly. "When the planning defines the big picture and establishes the must-have items, the process of design and construction is much easier for everyone. Focused planning also avoids a lot of the budget cutting and value engineering that so often are forced on a project in the late stages."
In addition, he says, make sure all the necessary planning permits have been obtained prior to submitting construction documents.
Assign decision sign-offs to one person. "We recommend choosing one go-to person who is empowered to make timely and informed decisions on behalf of the owner team," says Kelly. "One of the most frequent roadblocks to keeping on schedule is the need for decisions to be vetted by multiple parties. In construction, quick decisions are crucial to keep a project moving along towards the opening."
Communication and keeping all players informed is critical. "We set a consistent time every week for a project meeting where all new information and updates are shared among key players, including the owner," Kelly says. "To supplement the weekly meeting, we use communication tools that allow real-time uploading and sharing of information, documents and budget changes."
Cloud-based project management sites are ideal tools for real-time information sharing and communicating among architects, engineers, general contractors and owners.
Chris Domanico
Construction Manager
Romulus Restaurant Group
(74 IHOP restaurants across 8 states, with about 20 remodels and 3 to 4 new builds each year)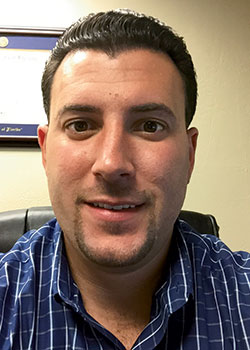 Remodel projects can lead to the greatest number of change orders because of unforeseen problems once construction begins, according to Chris Domanico. While due diligence, information from the landlord and solid drawings can mitigate these challenges, often water-intrusion issues such as mold or plumbing problems can lead to significant change-order costs. When and before those occur, Domanico has a few tricks up his sleeve.
Isolate the change order. Don't give the contractor a blank check when the change occurs, he says. That might appear self-explanatory, but it's important to work through the details on a change-order log so the contractor doesn't add extra steps or work that's not necessary. For example, in the case of a plumbing or electrical work order requiring the removal of a wall, the contractor might build in costs to put the drywall back in and finish by painting it. "But painting the walls might have already been in the original budget," says Domanico. "You don't want to double up on the costs."
He cites another example. "In one project the city made a change to the pipe sizes from 6 inches to 8 inches, so we needed to replace it. But the change order isn't for the pipe itself; it's for the difference. You already had a pipe for $7,000 so the difference is $3,000, not $10,000 for a completely new pipe."
Establish a contingency fund for change orders. Assume all projects will have a change-order log. "It's important to set up a slush fund or otherwise accommodate for this reality," says Domanico. In remodels, he might build in enough for four change orders, up to $100,000. In new projects, he might set aside a few thousand dollars for a couple of change orders.
Make sure the architect does project-specific due diligence. "Architects get into trouble when they try to use the same prints from another project without doing the due diligence that's required for this particular project," says Domanico. Different municipalities have different requirements, so it's important that the architect help out by conducting plenty of research and planning with city officials and inspectors.
"It can never be a cookie-cutter approach," he adds.
Archie Andrews
Vice President, Design and Construction
Zoe's Kitchen
(146 locations throughout the Southeast and the East Coast, with 30 new-build stores last year and 32 planned for this year)
As a growth company, Zoe's Kitchen faces change orders frequently, but Archie Andrews has learned how to manage the costs and time associated with those unforeseen conditions during construction. With new builds, he says, it's important to have thorough building shell drawings laying out all the details regarding the underground plumbing and electrical.
With conversions, problems are more likely and more costly. "You run into the most problems when building a second-generation store," he says. "It could have been an older business, and you don't have as much information about where the plumbing is located and what type of electricity is in the building."
To keep change orders to a minimum in either scenario, Andrews advocates:
Conduct thorough site investigations. Andrews always collaborates with architects, engineers and sometimes general contractors to conduct thorough investigations before the drawing stage. These investigations even include looking outside at the patio and other surrounding areas where there might be electrical systems and gas lines. "We'll know where certain interior columns lay so when we go to create construction documents they're very thorough and there should be no hidden surprises," says Andrews.
Meet with inspectors and landlords ahead of time. An important part of pre-construction due diligence involves gathering as much information as possible from the landlord about the building. Also, it's important to meet with inspectors and city officials to hear their opinions and recommendations in case they want things done differently. Many change orders are inspector-driven, especially if multiple inspectors are assigned to a project.
"Take those comments and incorporate them into the second revision. Then send that version back to the city for a final look," says Andrews. "All this should be done before the paperwork gets to the general contractor."
Make sure change-order logs are detailed. "Out of 136 restaurants, I maybe have had one with a negative change-order log — they always happen," says Andrews. Budget for a baseline change-order amount determined through previous experience and historical data. Allow for higher change-order budgets for remodel projects than for new builds.
When change orders do occur, come to an agreement with the contractor and have project managers review changes thoroughly. "We review the plans, and if we feel there's a less expensive way to resolve the problem, we try to come to an agreement," says Andrews.
David Fabian
Chief Development Officer
Falcon Holdings Management
(Franchisee of more than 300 units, including Church's Chicken, Long John Silver's, A&W, Hardee's, Taco Bell, Jack In The Box and other brands, with plans to build 9 Taco Bell stores, at least 1 Church's and 3 Hardee's this year)
David Fabian looks at change orders through the eyes of a franchisee and says managing them is crucial because, with such tight budgets, there's no room for revenue loss. "While we budget for some changes due to unforeseen problems with weather and code issues, for example, there is no substitute for up-front diligence," Fabian says. "By benefitting from the learning curve, we have easily reduced the price of change orders by half over the years."
In fact, the Fabian and his team have figured out how to build a Taco Bell from the ground up in just 60 days, more than 20 days faster than in previous years, just by knowing which factors lead to change orders. He shares some of his most effective strategies below.
Establish long-term relationships. By working with a core group of general contractors and architects, all team members are committed to working together to solve problems and mitigate future change orders. "We have worked with some people for more than 19 years," he says. "We don't want to have to retrain new people every time. We treat team members as partners, and as a result our work projects tend to be better. The price of switching from contractor to contractor is far higher than negotiating and partnering with folks who are reliable and do a good job."
Fabian's team has even befriended sign inspectors during projects; knowing the inspectors' requirements ahead of time helps expedite the processes and reduce change orders.
Be a tough negotiator from the
beginning. "We are very strict when negotiating our price up front with our general contractor," says Fabian. "Once we decide on price we are very reluctant to change that."
Having a clear scope of work for all parties — from operations to real estate, finance and construction — helps clear up confusion. For example, when working on a project in San Antonio, Fabian says he relied on his contractor to research and select the proper bicycle rack according to city codes. When the wrong one was installed, "they knew that was their responsibility because of the scope of work, so they covered the cost of the change," he says.
In another case, Fabian held firm when his company's operations department considered increasing the number of seats from 42 to 50. "Something like that has to have a strong business case because change orders don't just cost money, they cost time," he says. Agreeing about the specifics of the project before work begins is important to saving both.
Plan for bad weather. "Normally buildings take 30 to 40 days to be built. But we have figured out how to quickly erect a building within two days and get the roof on in less than two weeks," Fabian says. This helps create a quick shelter for the project to prevent rain and other elements from damaging property or slowing down the construction process.