The development of new restaurant locations effectively halted in 2020 for most concepts and came back very slowly as the year progressed and the world moved into year two of the COVID-19 pandemic.
No one knew what to expect, but restaurant developers remained optimistic — with good reason. Now well into 2022, new restaurant units are making a comeback, with most concepts scouting for new sites and ramping back up the pace of their openings.
There are changes, however. Restaurants today need to have the ability to cater to off-premises diners and need to consider challenges such as supply chain delays
and rising costs.
Development gurus from five brands spoke to rd+d about how the market is looking for them, currently and looking forward.
Panelists
Larry Strain, CCIM
Chief Development Officer 
Chicago
Years in the business: 25+
---
Ken Caldwell
Vice President of Development
Atlanta
Years in the business: 31
---
Nicolas Henrich
Head of Franchising, Development and Finance 
Miami
Years in the business: 10
---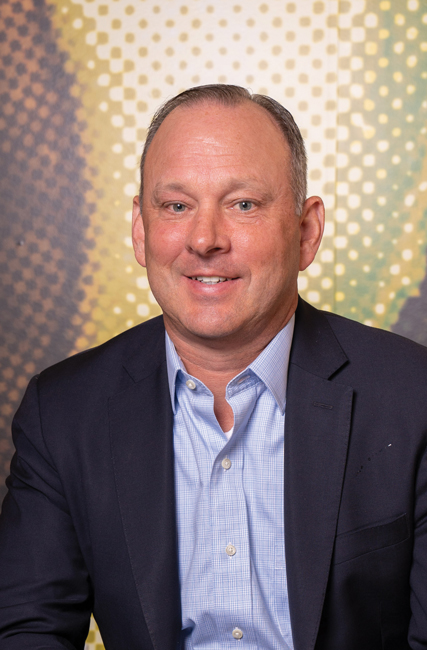 Jim Sullivan
Chief Development Officer
San Diego 
Years in the business: 10
---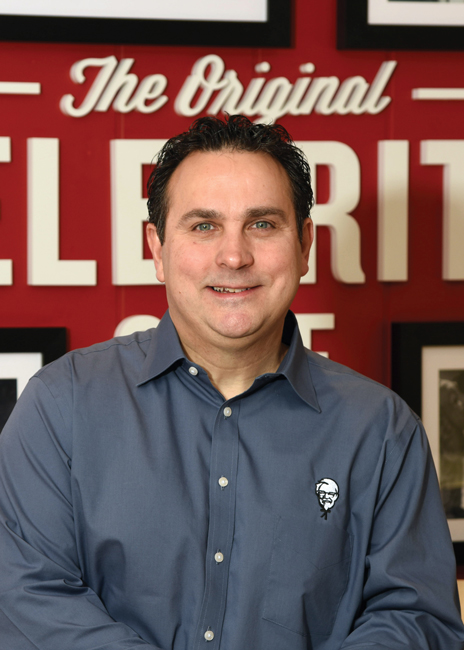 Brian Cahoe
Chief Development Officer
Louisville, Ky.
Years in the business: 23
---
How did the COVID-19 pandemic affect development work for your restaurant brand?
Cahoe: We began developing a more digital-forward restaurant prototype design that optimizes off-premises access to KFC prior to the pandemic. Through the pandemic, we have seen an accelerated shifting of consumer behavior toward this channel. Although COVID-19 had an impact on new unit development in 2020, we rebounded to the growing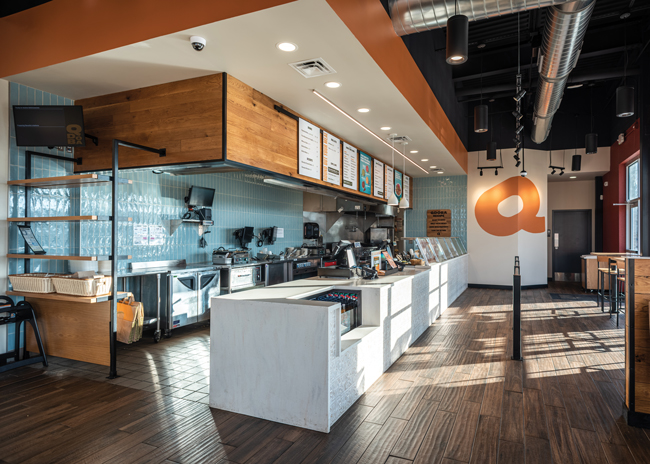 Qdoba takes a disciplined approach to development, focusing its energy on contiguous markets. Image courtesy of Qdobatrajectory that we were on at the end of 2019 in 2021, and KFC saw net new unit growth for the first time in 17 years. In 2022, we expect to have our first consecutive years of growth.
Strain: Last year, developing franchisees slowly reengaged in new site selection. The last two years have felt like 10, however, the road ahead looks exceptionally good for multi-unit development.
Henrich: Our pace of development is greater today than before the pandemic. In 2018-2019 our brand was at an inflection point with regards to adapting our marketing, operations and development strategy for the U.S. market. As our business stabilized after the turbulent first half of 2020, our new strategy started paying off in the form of improved unit economics. Today, our openings and new franchisee pipelines are at an eight-year high, and we're entering the Southeast U.S. in a meaningful way for the first time later this year.
How has growth in off-premises dining changed what sites you look for and go into?
Caldwell: The growth in off-premises sales has certainly influenced what we look for during our real estate selection process. Adequate parking has always been high on our list, but the ability to set aside dedicated parking for to-go ordering, pickup, and our third-party partners is now front of mind. We also target endcaps with pickup windows or doors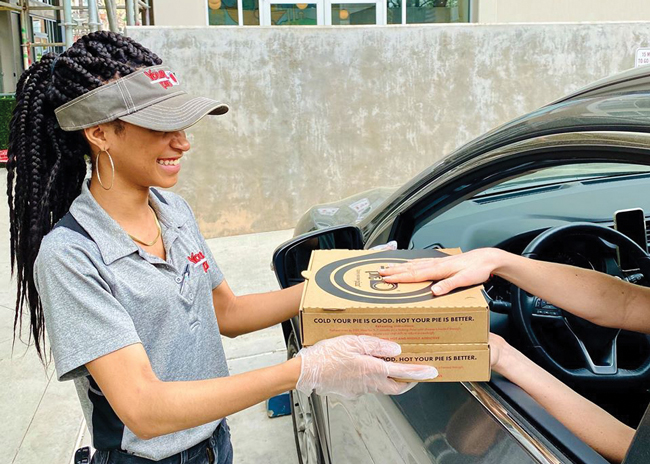 The growth in off-premises sales has influenced Your Pie's site selection, leading them to target endcaps that facilitate quick pickup orders. Image courtesy of Your Pieto facilitate the transfer of food from staff to the customer.
Cahoe: We're always looking to optimize restaurant formats that prioritize off-premises access to KFC. As a part of our Next Generation concept, we've integrated fast customer carryout access through our Quick Pick-Up shelving, wayfinding signage and dedicated parking for delivery, KFC app or KFC.com orders. This removes friction for the order/pick-up process, allowing customers and delivery drivers to quickly be on their way.
We've also expanded development of our urban inline format, which is smaller in footprint and does not have a drive-thru. The concept focuses on off-premises dining, delivery and mobile ordering, which KFC has continued to see a significant increase in demand for over the last two years.
Strain: Growth in off-premises dining has escalated beyond anyone's expectations and was prompted by consumers' adaptation of
digital ordering during COVID.
Potbelly has capitalized on this through its phenomenally successful new tech stack [that includes their mobile app, website and loyalty program], which launched in Q3 last year and will continue to invest in its digital platforms.
What are good strategies for growing a brand, and what are some mistakes you see restaurant concepts making?
Cahoe: To grow a brand, you must tie everything back to a market plan and consider all channels of growth, nontraditional and traditional. It's important to develop in the right places and serve a trade area by strategically positioning restaurants in the best sites possible that capture daily needs. Having the right franchise partners is also key, as well as involving franchisees as key stakeholders and partners in decision making.
Caldwell: The mistakes I've seen brands make are by simply over-extending financial and/or human resources. They did not adequately capitalize to achieve their growth goals or did not invest appropriately in the right people to manage the growth. At Your Pie, we have invested ahead of the growth curve in all areas of support infrastructure to ensure our franchisees have everything they need.
Sullivan: We take a disciplined approach to development and growth. We focus our growth efforts on contiguous markets and do not rely heavily on consistently breaking into new markets. In areas that we have already built a presence, we will continually work to strengthen our current locations and add more before moving to a new community.
Strain: Here are some good strategies for growth: know your consumer, invest in market analytics, understand your competition, create the growth strategy before launching it, never underestimate the value of common sense, identify great trade areas first and then find great sites within these trade areas, have a great business model, [and] protect your brand guardrails.
Henrich: A common mistake is insufficiently adapting your concept to the market you want to grow in and a major determining factor of that is how deeply the local consumer is understood. Some markets and categories require more tailoring, others less.
The exercise requires a framework that defines the global core elements of brand identity and the degrees of flexibility around the periphery for local customization. The U.S. is no exception, especially in the coffeeshop space. [Tim Hortons] is a Canadian brand, but we've adapted key aspects of the business for the U.S. market, such as the menu, product innovation pipeline and our building formats.
KFC uses a variety of digital tools to aid in site selection but also verifies data and information in the field. Image courtesy of KFC
How does your company find new sites?
Caldwell: We find it beneficial to partner with a local broker and leverage tech tools like CoStar and SiteSeer. Rooting out great locations by way of local market knowledge is generally performed by our local partners.
Cahoe: Our market planning strategy identifies the roadmap to market and trade area growth, including asset type throughout the country. We have developed robust technology and mapping platforms to drive the analytics behind those decisions.
Potbelly has capitalized on the increase in off-premises dining via a successful new tech stack that launched last year and includes a mobile app, website and loyalty program. Image courtesy of PotbellyThe challenge all brands are facing right now is the overwhelming demand for drive-thrus. Everybody wants the ability to offer off-premises streams for customers and finding real estate with drive-thrus is competitive.
Additionally, if municipality office personnel are not working in the office or operating at full capacity, the permit process can take longer than expected. These longer lead times need to be accounted for when developing a location opening timeline.
Strain: At Potbelly, the process begins through an in-depth trade area analysis on each shop development area that we award to a multi-unit franchisee. Each trade area level market plan is custom-built for that specific geography and provided to the franchisee as a road map for future development.
This unique process helps address the three main challenges associated with multi-unit development, listed in order of significance: pipeline, pipeline, pipeline.
Seasoned developers know pipeline is the cure for most ailments in retail development. Every viable trade area out there, that is worth pursuing, has some form of barrier to entry associated with it. The only way someone can fully appreciate the importance of pipeline development is to first accept the fact that there are no more easy sites left in this world. Proper pipeline development is only possible through an intelligent and meticulously designed market plan.
Asset versatility is an advantage in obtaining true market penetration. In fact, it is one of the main barriers to entry into viable trade areas. Fortunately, Potbelly has a flexible shop design (end cap/in-line/freestanding/drive-thru/captive audience, etc.) that can accommodate most real estate types.
How do you use technology to find sites, check the viability of sites, etc.?
Caldwell: The ability to view a site, even if the images are dated, pull demographic trends and travel patterns, and even project sales is critical to evaluating a piece of real estate. These tools are crucial not only for evaluating ideal locations but also dismissing locations which may appear noteworthy but have exclusivity, ingress/egress, or other physical issues. Our most-used tools are SiteSeer and Google Earth.
Cahoe: There are many databases and factors that go into choosing the right location including demographics, vehicular and foot traffic, and traffic generation to name a few.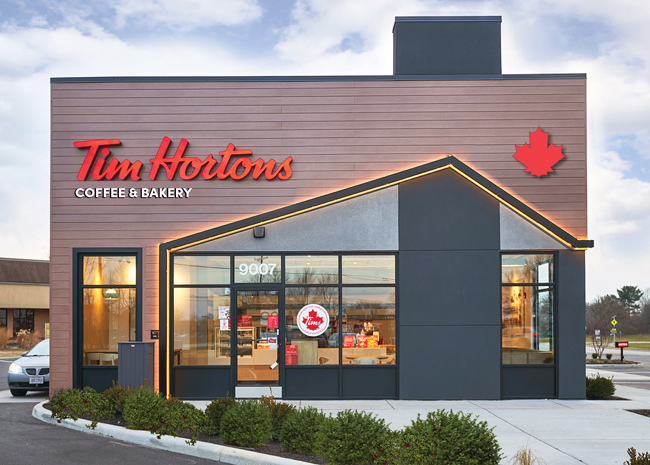 Insufficiently adapting your concept to the market you want to grow in is a common development mistake, says Tim Hortons' Head of Franchising, Development and Finance Nicolas Henrich. Image courtesy of Tim HortonsThis valuable data helps us forecast and understand potential KFC sales performance, as well as any potential impact on existing restaurants. That said, all of the data requires field verification as we believe it's important to maintain the art component of development along with the science.
Sullivan: We have a technology partner for site selection, SiteWise. They have developed the science behind finding sites that fit our success criteria. SiteWise's software provides us with an indication of what the real estate is, and they have personnel on the ground to evaluate each site.
Henrich: Third-party site analysis software continues to improve year-over-year. That's the most useful aspect of the tools available today. It adds a layer of sophistication to the decision-making process that wasn't available just a few years ago.
Despite all that, nothing beats repeated visits to the prospective location. Go in your target day-parts and observe the area. Mimic the guest journey. That first-hand, on-the-ground intelligence will always be a central part of our vetting process.
What are some things you'd like to advise designers/architects on?
Sullivan: When we seek architects, we look for individuals who have the ability to permit the project. Once we provide them with a site plan, we rely on them to alter it based off the site and get everything permitted to ensure we are following municipality guidelines.
We have an internal design team at QDOBA that helps provide local construction companies, designers and architects with the guidelines and roadmaps needed to ensure each site works best for a QDOBA. Though our design team shares a solid direction with each contractor we work with, it's important for us to partner with professionals who can alter our plans to best fit each space we grow into.
Henrich: For designers/architects, we've worked a lot on making our preferred materials, design, layouts and other specs standardized, but we still leave room for flexibility for retrofits or changes due to local regulations. That cookie-cutter-yet-flexible-when-needed approach has allowed us to grow anywhere and it's the only way to open hundreds of locations annually.
The team expects minor changes to drawings and is ready to turn things around quickly for landlords or local authorities as needed. It requires set-up time and a bit more investment, but [if it's not done] it can become a bottleneck and stifle your growth as you expand to new regions. Also, make sure your designers/architects are in close contact with your operations team as it pertains to layouts; a constructive partnership between those stakeholders is key to unlocking growth.