In an attempt to boost brand awareness and generate catering sales iconic Chicago restaurant chain Portillo's set up a pop-up shop in a suburban mall.
The Portillo's Experience features a series of photo-worthy exhibits and interactive elements.
The French Fry Room, for example, features cheese sauce dripping from the ceiling, life-sized plush French fries, and a neon sign proclaiming, "I Only Have Fries for You."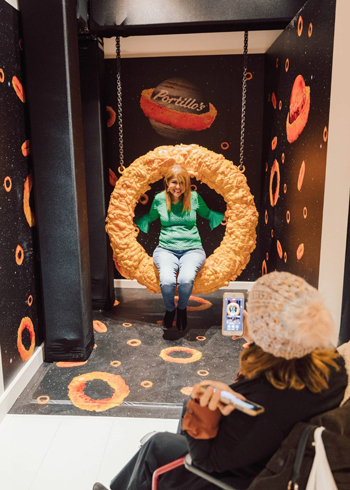 Guests can cozy-up on a hot dog-shaped sofa created in conjunction with Vienna Beef.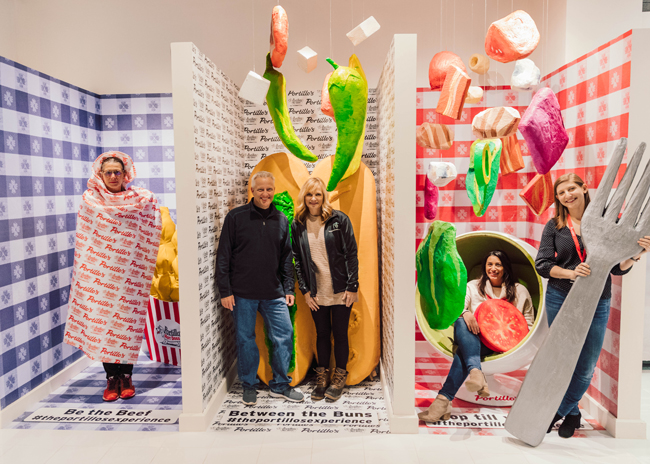 A trio of photobooths allow fans to dress-up as their favorite Portillo's menu items, with costumes replicating the chain's Chicago-style hot dogs, Italian beef sandwiches, and chopped salad.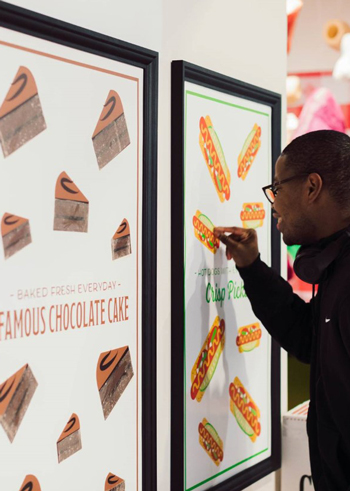 Other design elements include scratch-n-sniff wallpaper and a gallery wall featuring Chicago and food-inspired works from local artists.
The Portillo's Experience also offers guests the chance to place catering orders. Restaurant representatives are on hand to consult on orders.