Genuine Pizza — a new concept from popular three-unit Miami chain Harry's Pizzeria — debuted inside Aventura Mall's new 315,000-square-foot expansion.
While the three existing Harry's units will retain the original store design and concept for now, any new units will operate under the Genuine Pizza name and be based off the new prototype, created by Miami-based design studio McKenzie. Genuine Pizza currently plans to expand to 18 new locations over the next three years.
The 3,500-square-foot Genuine Pizza's prototype makes food the focus.
"Our vision was to create an environment that was fresh, warm and simply inviting, allowing the food be the main focus," said Jose Ortez, design officer at McKenzie. "We also incorporated a sense of transparency where customers can see the ingredients and food-making process. This concept will be consistent in future locations, which includes Atlanta, Cleveland, Miami Beach and Sunrise."
McKenzie achieves its vision for the eatery using stringed lights and hanging light fixtures, a showcase dough-making room, colorful accents like yellow and grey Cuban tiles, and a 30-foot-by-7-foot moss wall.
The custom-fabricated bar, merchandise unit, host stand, and ceiling trellis feature warm-toned woods.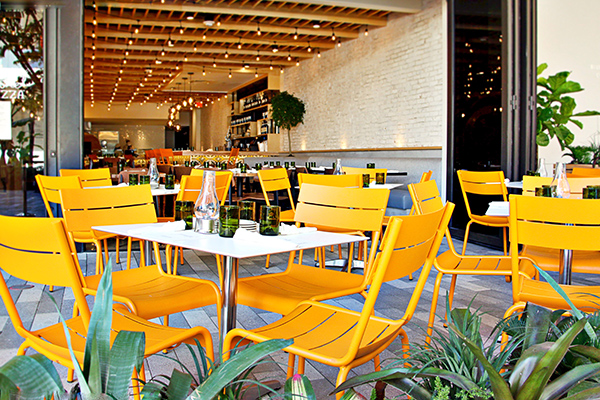 The restaurant's outdoor patio offers additional seating that includes orange chairs and marble tables surrounded by green landscaping and additional wood details.
Images courtesy of McKenzie