Casual-dining chain Ground Round Grill & Bar is expanding its footprint and is also developing a new prototype.
Currently with 30 locations, the chain opened the first of 5 planned locations, this one in Rutland, Vt. The location was a conversion of a former Ponderosa Steakhouse.
The new prototype will debut in Huron, S.D., later this year and is such updated design elements as an expanded layout that features meeting room space.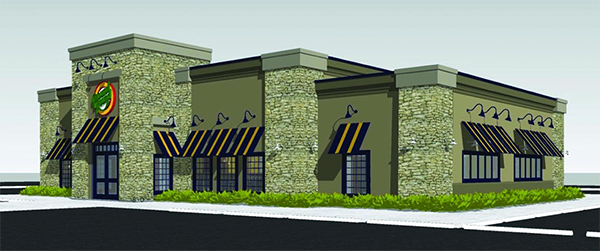 Ground Round prototype rendering
The chain had filed for bankruptcy in 2004, and abruptly shut-down all of 59 corporate locations in operation at the time. A group of franchisees banded together to buy the parent company and have owned the brand ever since. The net result is a unique franchise model where franchisees can own their own restaurants as well as have an ownership/membership share in the overall future and growth of the brand.