Hooters Inc. launched a new limited-service concept in Cicero, Ill. Hoots, A Hooters Joint, serves a condensed menu comprised of Hooters' most popular food items, including fried pickles and the chain's ubiquitous wings.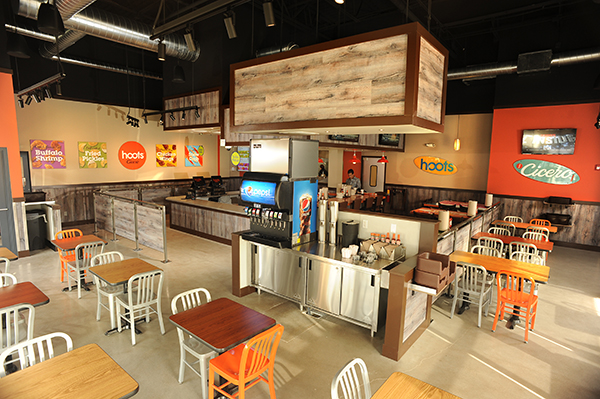 At 2,800 square feet, Hoots seats 75, including 23 in the bar area. In addition to takeout, guests can choose between two other service options.
Guests can dine-in at the full-service bar where servers will take orders and serve food and beverages at their table.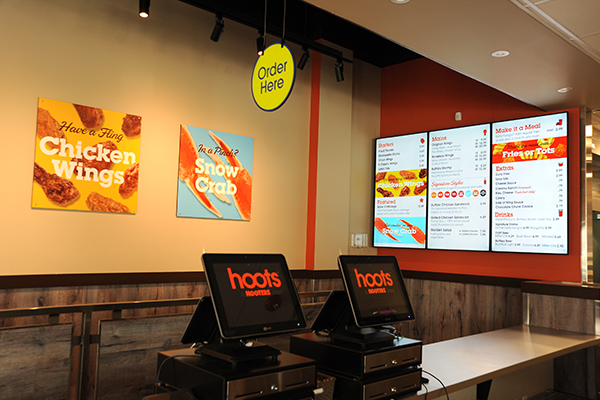 Or, guests can order at the front counter, find a table and have food brought to them when it's ready.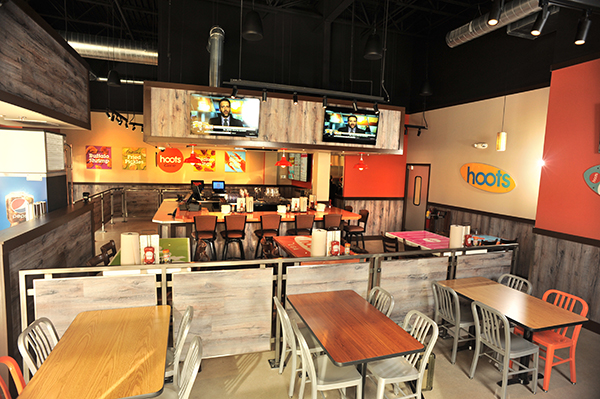 Designed by St. Petersburg, Fla-based Ninth North, light-toned woods and metal chairs temper the chain's iconic orange color.
Photos courtesy of Hoots