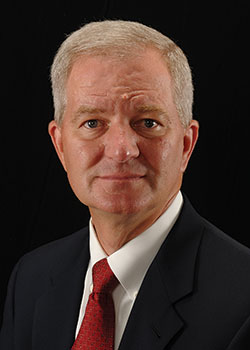 When David McDougall took the reins as CEO of Back Yard Burgers in January 2013, he had his work cut out for him. A pioneer in the "better burger" segment since its founding in 1987 by Cleveland, Miss., grocer Lattimore Michael, the brand had experienced big highs and big lows.
By 2007, the year Michael sold it to an Atlanta-based investment group, it had grown to 180 stores, and aggressive expansion plans were in place. But by the end of 2012, Back Yard Burgers was in serious trouble. Internal discord was high, more than 120 stores had closed, franchisee morale had tanked and, ultimately, the company filed for Chapter 11 bankruptcy protection. Now, the brand is getting its mojo back. It's marking its 30th anniversary this year, revenues are rising, a new prototype has been unveiled and McDougall is geared up to grow it again.
What attracted you to sign on with a brand that was clearly in trouble?
DM: I had done some due diligence on Back Yard Burgers when it was for sale in 2007, so I knew the brand. Even though it had been through some troubled times, I saw a lot of good in it. I also knew that there was a short runway to get things turned around, but I'm always up for a challenge so decided to give it a shot.
Fast-forward four years. Can you claim a successful turnaround?
DM: We've had some very good successes. Our immediate goal was to get same-store sales growing again in both corporate and franchised units. In the first two months after I joined we were down 7 to 8 percent, but by the second half of 2013 — and in 2014 and 2015 — we achieved double-digit sales increases. We have undertaken a rebranding initiative and introduced our first new prototype design, so we're pretty excited about where things stand today.
What were the most important moves made to right the ship?
DM: One of the first things I did was to sit down with the founder, Lattie Michael, over dinner and a scotch. He has no involvement anymore but is still a regular customer and cares a lot about the brand so was happy to share his insights. It was very clear to me that there were three things I needed to focus on right away. One was restaurant-level economics, another was rebuilding relationships and trust with franchisees, and the third was food. There had been changes made to some of the signature products, from the fries to the burger patty. So we went back and refocused. On my first visit out to talk with our GMs, I asked them, "If there's one thing I can do that you believe would help jump-start sales, what would that be?" They said, "Bring back seasoned fries, and we'll bring customers back." Within three weeks, we had seasoned fries back on the menu and, almost from that point, things began to show improvement.
You've since undertaken significant rebranding. What was the basis for that?
DM: We did a major brand architecture study that included all of the constituencies involved with the brand: ownership, employees, senior management, vendors and, most importantly, customers. Through a series of focus group panels and surveys, we got an immense amount of feedback and identified things we needed to improve. It can be pretty sobering in those panels to hear what people are saying about you — the good, the bad and the ugly — but you have to hear it.
What were some of the loudest messages that came through?
DM: One was that, while people liked the food, they thought we looked too "fast foodish." Our facilities were dated and not inviting. We also heard that our service wasn't on par with the food. So food, facilities and service weren't in sync. That became a foundational building block in putting together a vision and strategy for the next two years. We kept doing the consumer research as we went through the process of redesigning our prototype to ensure we were on the right track.
That included panels made up of Millennials — is that a target demographic?
DM: We had no illusions of attracting a lot of Millennials, but we did a couple of focus group sessions with them just so we could understand what it might take for them to give us a nod. One of the things that they asked us was what we were doing about our logo. We hadn't even thought about changing the logo, but they suggested that we needed to update it along with the facility. So we gave the logo a lift as well.
How do you characterize the new look and feel of Back Yard Burgers?
DM: It's sleeker and more contemporary. The natural wood-look finishes, exterior deck seating, corrugated metals, elevated roof line — all give it a distinctive look that's immediately noticeable well before you step inside. Whether it's your current or potential customers their initial impression is the exterior, so we focused hard on making sure the exterior maintenance, landscaping and pole LED lighting all add up to a warm and comfortable look from the street. Our footprint going forward will also be smaller — 50 seats and 2,300 to 2,500 square feet instead of 100 seats and 3,000 to 3,500 square feet. With a lot of our business coming from the drive-thru, it doesn't make sense to have really large seating areas. We opted for nicer, smaller interiors.
How large a contributor is drive-thru to total sales?
DM: It's roughly half of our business. As part of our rebranding, we enhanced the drive-thru experience. We installed digital menu boards, both inside and outside, which not many brands have yet. We also installed timers, order confirmation boards, and a top-notch sound system to ensure clear and easy communication. And we made sure the drive-thru is well-landscaped and attractive.
What impact has the redesign had on unit opening costs, and how will it be rolled out?
DM: The base remodel, with exterior changes, signage and the full interior package, runs between $250,000 and $300,000. Resolute Brands in Jackson, Miss., our largest franchisee, volunteered to do the first remodel in Gulfport and is looking for a second location to remodel in early 2017. We're also working to raise capital to remodel a number of company stores. As franchisors, we need to send a message to franchisees that, while it's not mandated yet, it's important to do this to remain competitive. All new units will have the new look going forward.
What are your development targets and the biggest challenges to meeting them?
DM: My focus for growth is in the Southeast. That's where we're best known and, at 23 company stores and 33 franchised units, we're still very underrepresented. Our biggest challenges are the costs of real estate and construction, as well as our own labor costs. And, of course, we're all fighting to get more customers in the door. But that's what you sign up for. To me, at the end of the day it's all about the people. Some of this is pretty tough, but if you have good people around you, it's also very fun and rewarding. I'm fortunate to be able to work with some really great people.
print 4789Back Yard Burgers' new prototype, unveiled in October at a remodeled unit in Gulfport, Miss., repositions the 30-year-old better-burger brand with a sleeker, more contemporary look both inside and out. Photo by Steve Linhoss