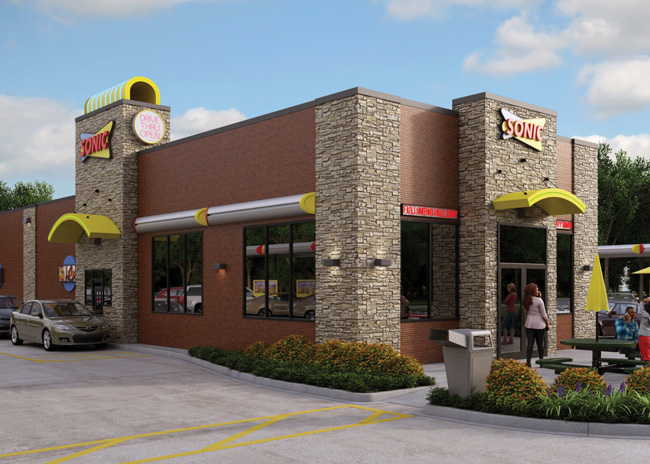 Image courtesy of SONIC Drive-InOklahoma City-based SONIC Drive-In has more than 3,600 restaurants in the U.S. but still has new territory to conquer. The quick-service chain will open its first location in Alaska in 2019, in Wasilla.
Local businessmen Larry Clark and Cameron Johnson will own and operate the Alaskan outpost.
The new unit will have all of the SONIC standards seen on the mainland, including a double drive-thru and the option to dine inside or to order from drive-in stalls.