Santa Monica's popular beachside restaurant 41 Ocean unveiled a new, modern design and updated menu by Executive Chef Patrick Florendo. Both the design and the menu focus on sharable and social dining experiences. The changes were led by Sean Sette, the newly appointed senior vice president of Ozumo Concepts International, along with his team of industry veterans hand-selected from some of Los Angeles' leading hospitality groups.
Formerly a members-only operation, the revitalized restaurant will now welcome local diners and prospective members daily. In addition, 41 Ocean will provide perks such as sneak peeks, special menus, private tasting dinners and access to additional rooms exclusively for existing members.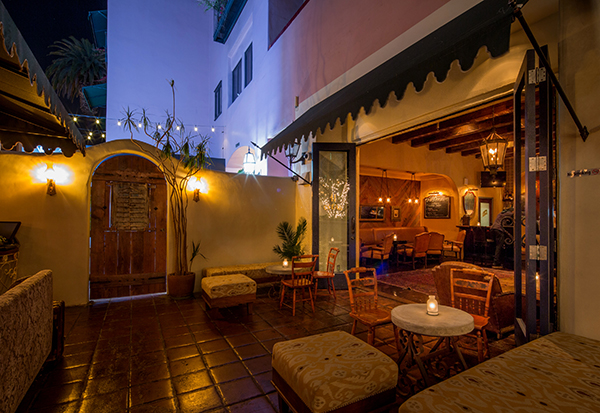 Designed by Matt Winter, 41 Ocean's compartmentalized, indoor-outdoor interiors were stripped to make way for all new furniture, new floors and custom furnishings, with the capstone being a fully remodeled private, members-only "clubhouse" room and outdoor experience. Maintaining the original beach chic aesthetic, new design elements include oversized leather arm chairs, massive sliding wood doors, wrought iron chandeliers and wall sconces, teal and white wall tile accents, mismatched throw rugs and more. Regular programming such as live music, chef tasting dinners, social hours and more keep the atmosphere bustling through the day and night.
Chef Florendo's new menu reflect 41 Ocean's longstanding social and vibrant atmosphere with playful dishes like spicy tuna tartare tacos, a savory, rhubarb burrata "shortcake" with crispy ciabatta, steaks of the day, pan-seared branzino and other seafood dishes.