Located within the Carmel Mission Inn, a boutique hotel located in the picturesque beach city of Carmel-by-the-Sea in California, the Shearwater Tavern has undergone a luxe and sophisticated renovation that honors the coastal setting and Bohemian art scene roots of Carmel-by-the-Sea.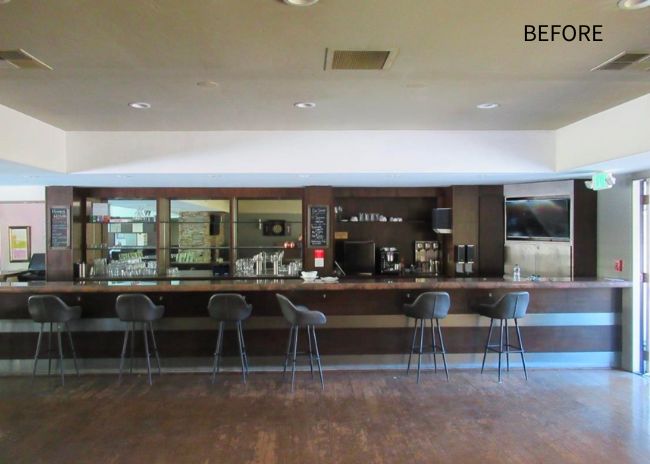 Images courtesy of Bethany Nauert
Staying within the existing footprint of the prior bar proved challenging for the design team at Arcsine and left them with little space to maneuver with the existing layout. To address the space constraints, various types of seating were utilized throughout the bar and lounge area. U-shaped booths, classic bar seating, and high tops craft different experiences for guests to enjoy. Additionally, the team made creative use of lighting and paint to counteract the original low ceilings of the building and bring the space from cramped to cozy.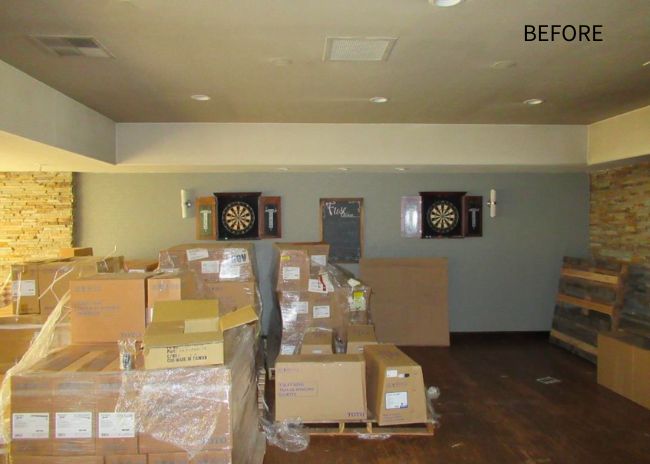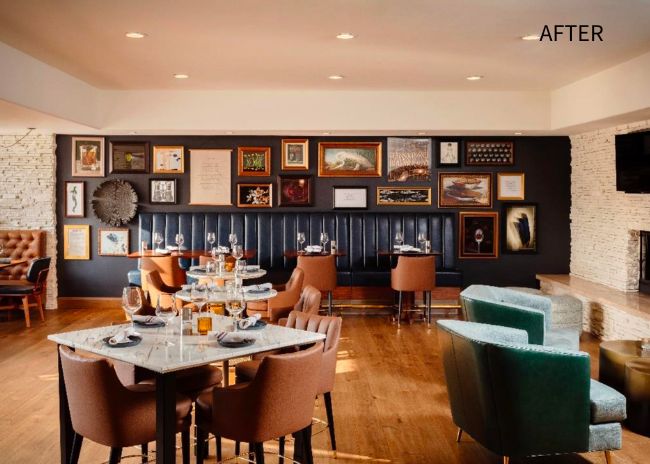 Designers placed particular emphasis on the use of natural materials such as chevron wood floors, hand-crafted tiles, shiplap detailing, and caning to create a cottage-like feeling reminiscent of the storybook setting found in downtown Carmel. These natural materials play off rich textiles and one-of-a-kind objects like vintage doors and local artwork which is displayed on a navy blue gallery wall.
A custom brass light fixture serves as the centerpiece of the adjacent bar and lounge area, illuminating the porcelain countertop and upholstered chairs.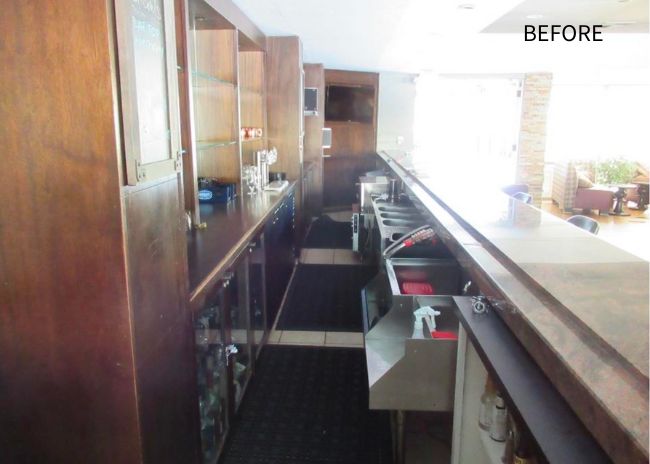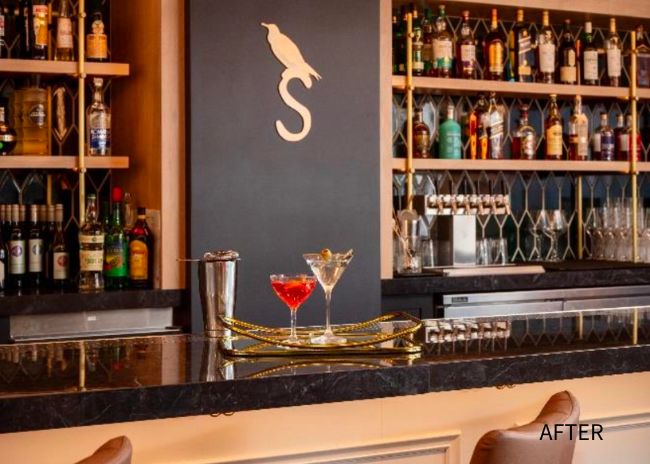 Location: Carmel-by-the-Sea, California
Project type: Renovation
Renovation completion date: August 2021
Size: 1,100 square feet, 88 seats
Project Details:
Owners: KHP Partners
Architect/Designer: Arcsine
Art Consultant: Eunoia Modern
Restaurant Consultant: New School Consulting