Chinese-American QSR leader Panda Express, with more than 1,700 units in the United States, Puerto Rico, Guam, Canada and Mexico, in early July opened a new concept store in Pasadena, Calif.
Called Panda Express Innovation Kitchen, it's designed to help the brand evolve, stay relevant as dining trends and habits change, and retain Panda's leadership position by serving as a testing platform for new menu and ambiance ideas.
The Innovation Kitchen features a contemporary, slightly industrial Asian-American design aesthetic. A variety of seating styles — from high tops and community tables to comfortable, plush seating and conversation nooks positioned near the tea bar — encourage lingering as does free Wi-Fi. The service line includes traditional Panda Express fare but also introduces a fast-casual style counter where guests can customize bowls, scallion pancake wraps and salads with selected ingredients that are stir-fried to order. Another new feature: a separate tea bar serving bubble teas, artisanal tea infusions and pastries.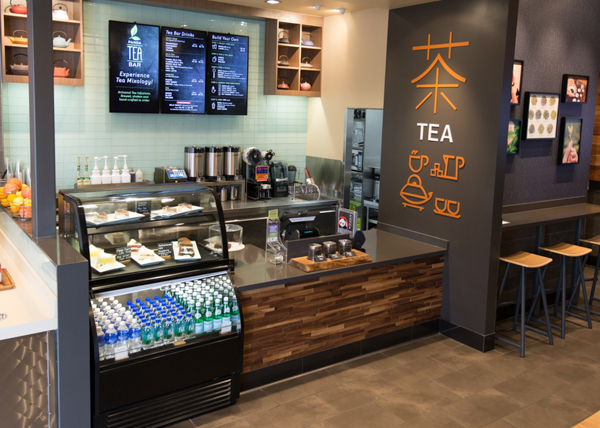 Panda Express' parent, family-owned Panda Restaurant Group, opened a second Innovation Kitchen in July in Honolulu, which focuses exclusively on the beverage program/tea bar concept, and another full-menu unit is scheduled to open in Irving, Texas.
The idea behind the concept, says PRG's Vice President, Restaurant Development Tabassum Zalotrawala, was to create "a place where we can test great ideas, execute them really well, figure out what really works and then roll those ideas out into the Panda Express system."