Alberta, Canada-based quick-service concept Edo Japan's latest brand evolution, Fresh Take, debuted in Edmonton this winter and has rolled out to four new locations, the latest in Calgary.
The Fresh Take concept includes an updated store design and layout; refreshed branding; on-trend menu evolution; and a grab-and-go market wall with a variety of sushi, salads and Japanese-inspired snacks and treats.
Moving forward, new store builds will feature the Fresh Take layout and in-store offerings, while existing franchise locations will begin to incorporate key elements of the new design and branding.
The chain's most popular dishes, Edo's Teriyaki Chicken and Sukiyaki Beef, will remain as mainstays in all locations, while new offerings, imported snacks, and other test items will appear on the menu in a push to deliver more convenience, choice and variety.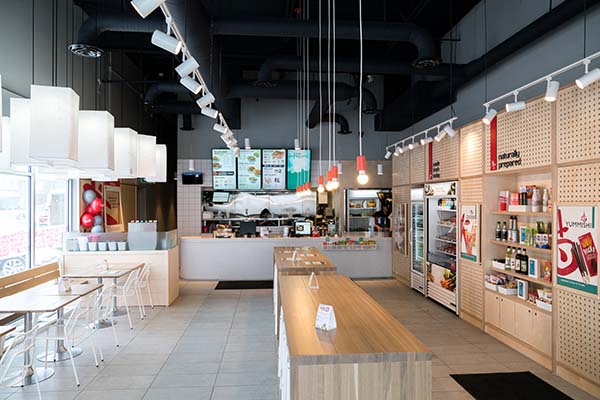 "Our vision for Fresh Take is to continue to embrace the key principles that have made Edo Japan so successful to date, while bringing an updated feel to our restaurant design and menu as we continue to serve our loyal customers," says David Minnett, president and CEO.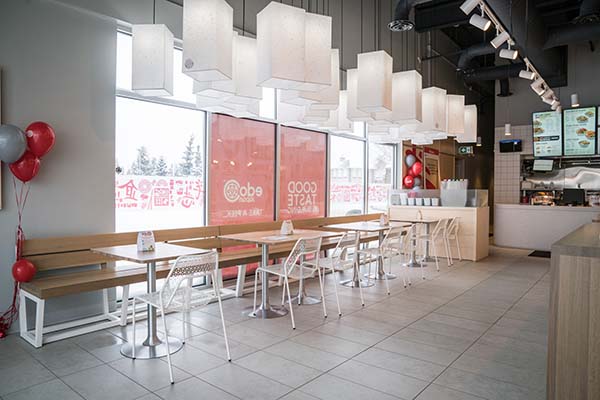 With over 120 locations across Western Canada, Edo plans to expand to the east and incorporate the Fresh Take concept into new and existing locations across the country.