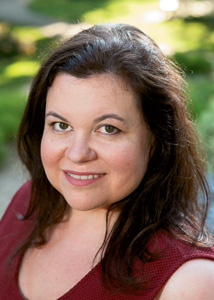 If comparison is the thief of joy, then the key to happiness might be found by staying in your own lane. After all, reminding yourself to stay in your own lane is a great way to stay focused on the tasks at hand. But, taken too far, staying in your lane can lead to stagnation. Sometimes, getting out of your lane — even entirely off the course — can lead to adventure, education and innovation.
This spring, I've been undertaking a mix of staying in my lane — attending both HD Expo and the National Restaurant Show and hosting rd+d's annual Tour the Design Trends, as I always do — and mixing things up by going to new events and seeing new faces.
At HD Expo, I got to check out the latest products, some of which you can find here; reconnect with familiar faces; and meet restaurant designers that were not previously on my radar. You will get to meet these designers, too, in future issues of rd+d. At the National Restaurant Show, our team hosted two days of talks covering a variety of topics in the Kitchen Innovations Showroom. We'll share some Q&As from the daylong event on rddmag.com in the coming weeks.
In addition to the usual stops, I attended the Nightclub and Bar Show for the first time and uncovered some of the latest trends in bars and adult beverages — including meeting some axe bar builders, bar designers and innumerable specialists in that arena.
I also attended InfoComm, put on by the Audiovisual and Integrated Experience Association (AVIXA), as part of an overall quest to better educate our team on A/V and digital signage and how both can be put to use in restaurants. While this trip was pretty well out of my usual lane as technology hasn't been a traditional area of coverage for rd+d, some of our readers and at least two attendees of Tour the Design Trends were also there, which was a nice affirmation that we're all moving in the same direction.
At InfoComm, I got to demo a facial recognition kiosk, one not geared toward just customer retention but also toward aiding customers with visual or hearing impairments. I also got a demo for digital signage that recognizes general characters and can target limited-time offers based on demographics (and converts that to real-time analytics).
There were seminars about how to trigger biological responses with digital signage, the rise of megadevelopments, and lots of technical aspects that were completely over my head — which was great because I got to ask a lot of questions, feel a little overwhelmed — and not nearly as smart as I like to think I am.
And that was the best part. Because the path to innovation includes discomfort. And sometimes the best way forward is to swerve out of your lane.
If you've got any suggestions for where our team should go, who we should talk to or how we can better be of service to you, please let us know.