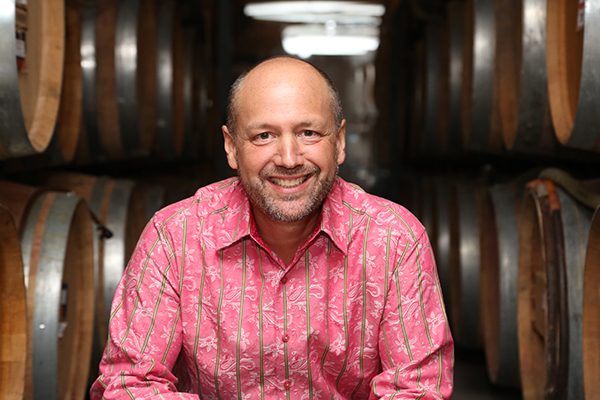 Michael DorfIn 2008 Michael Dorf, former owner of New York's iconic Knitting Factory, opened his first City Winery in the Big Apple. This multi-concept space combines a fully-functioning winery with a music venue, to which he added a 50-seat restaurant in 2010.
Since then, Dorf's gone on to open more City Winery locations — in Chicago, Atlanta, Nashville and Boston — and has a new one opening in Washington D.C.'s Ivy City neighborhood in early 2018.
City Winery Chicago
What inspired you to launch City Winery?
It started by walking through wineries and thinking about how cool it would be to put a concert on there. I opened City Winery to combine my personal interests in wine, food, and music. I had made wine in California in 2004 and caught the bug, wanted an urban winery in New York, but decided to combine it with an intimate music venue to ensure I would have customers to buy the wine.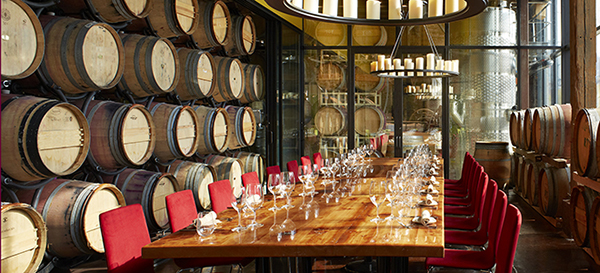 City Winery Barrel Room, Chicago
You are a fully-functioning winery; how does that come through to your guests?
There are many practical elements. A barrel of wine is beautiful, so wherever we can accent the geometric shape of a barrel and the pattern of barrels, we do. We want to be authentic without it being a theme park.
What are some of the challenges you've faced in your City Winery locations?
We're having to balance what we're building with the aesthetics. Glass is a no-no in the music world because music bounces off it. So, we have a lot of glass but it's about how we frame it and use different angles for the way the sound bounces off it. We've been using smaller panes and alternating it with wood — we shoot for at least six inches so it's a sound wave trap to capture the sound vibrations.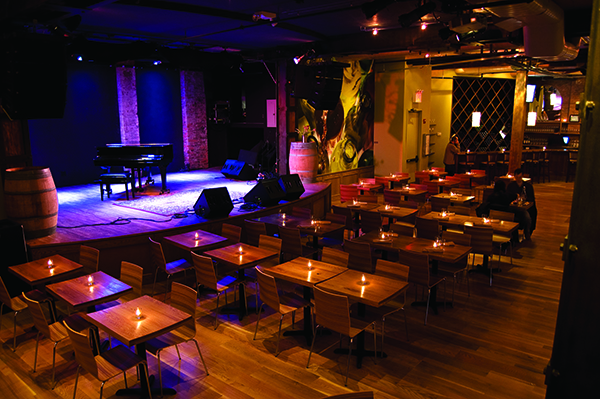 City Winery, New York City
How have you kept brand consistency as you've added more locations?
There's a lot of wood as a texture used — floors, table, millwork — and we generally stick to oak because of the barrel connections. We have two details we maintain in all locations:
We have wine bottles throughout. One detail is a glass bottle wall with a wooden design and we use it as a barrier and a railing for stairs. It's built in and a permanent design feature. Also, in New York we use bottomless wine bottles as hanging lamps and in Chicago we feature giant bottles, made out of fiberglass, for a chandelier.
We also use old wooden barrels, deconstructed, to make the ceiling or wainscoting or the front of bars. We keep the sepia stains and the natural discoloration. We add some sound absorption material, usually black foam or spray on, that goes up first, and then this second. Because of the gaps and the granularity of the wood, sound gets absorbed by the weave pattern so it is functional. Bottles are great for sound, too. Because they are curved, the sound waves can't bounce off them the same way as they would a pane of glass.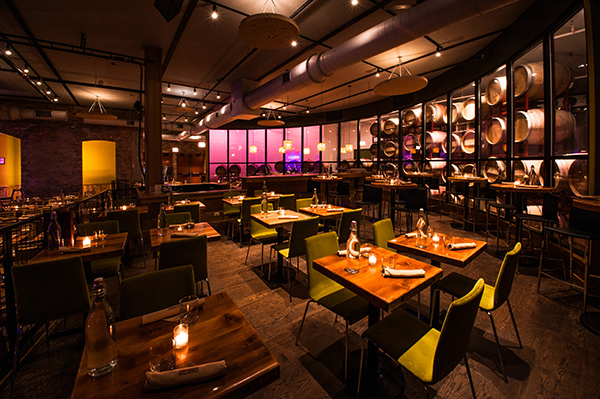 City Winery Chicago Interior
What were the big changes by the time you opened your Chicago location, your second City Winery, in 2012?
With this larger space, I was able to separate the music venue/event space from the main restaurant/winery, allowing patrons to enter a lobby-like area, see the restaurant, the large main bar with the wines on tap coming from barrels, see the enjoyment of wine with the background of barrels and stainless steel tanks. This flow allows us to better move our customers through the space, whether they are going to a show, to a private dinner party, or just coming to drink some wine and eat. We also realized the visuals of seeing the winery are really important.
These were the main improvements in 2.0. New York was an experiment, and Chicago became our 2.0, where we perfected our needs and desires. So now everything's based on Chicago, which is what we've learned and grown from.
We've also built a 30-foot living green wall in Chicago, which shows our respect for the earth and nature, from which we make our wines.