Opened in Fall 2016, Westchester Taco Grill is a fast-casual operation located in New Rochelle, N.Y. It has a 2,500-square-foot footprint and was built in an existing space.
The restaurant, owned by Joe Napolitano and designed by Goldman Design Group, is across the street from Iona College and is meant to appeal to a younger crowd. It features an industrial design "with a twist." Design touches include exposed metal ductwork and reclaimed wood.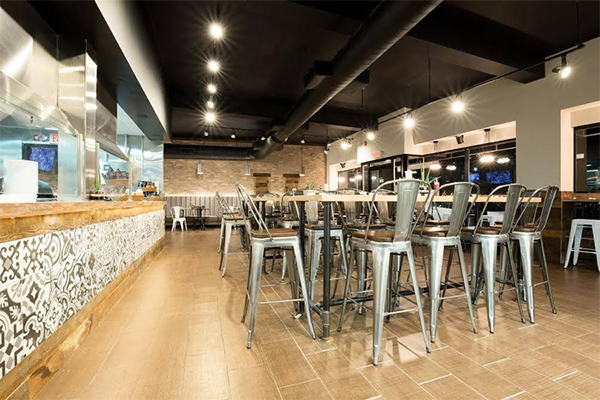 In addition to upholstered banquette seating, the restaurant also features high-tops, community tables and standard-height tables. Chairs have either a metallic look or are black and white, matching the Spanish tile at the front of the ordering counter.
This summer, the operation rolled out a brand new full bar, no doubt appealing to the college students just across the street. The bar offers just a handful of seats, and features a flat-screen television above a liquor bottle display.