Page 5 of 6
Catalyst Café, Cambridge, Massachusetts
Designer: Phase Zero Design
Highlight: Induction countertop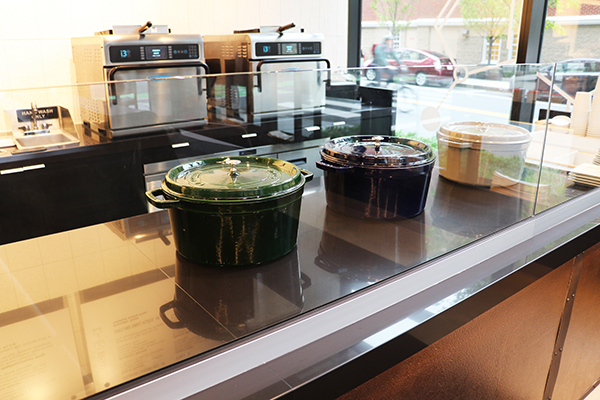 Catalyst Cafe photos courtesy of Joseph Ferraro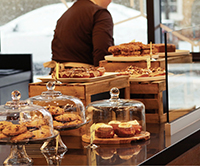 When Chef William Kevel was developing Catalyst Café, the new fast-casual sibling to his Catalyst restaurant in Cambridge, Mass., he knew the space would need to function well from early morning through early evening. Design partner Phase Zero Design and consulting firm FaO Hospitality collaborated with an equipment manufacturer to come up with a solution that's both highly functional and a sophisticated design element — an induction system that's built into the front counter's millwork.
"We looked for the most efficient way to utilize the service counter for the changing food offerings throughout the day," says Julie Nelligan, an interior designer with Phase Zero. "We were able to integrate an induction system in the millwork design of the entire counter. It's a ceramic-based countertop that uses magnetic technology to allow induction warmers to heat service pieces but not the countertop itself."
Not only does the counter look sleek, but it also reflects a signature light fixture that hangs above. It also allows one seamless surface to display non-heated items, such as morning baked goods, and maintains the temperature of large Dutch ovens used to serve soups and stews later in the day.