d+k is a full-service design, architecture and interiors firm that specializes in commercial and residential design. Recently completed restaurant projects include DRINK, a food and beverage outpost within American Eagle's flagship store in Times Square; Dolce Italian inside the Godfrey Hotel in Chicago; and Lone Girl Brewing in Madison, Wis.
Owner/Principal Architect Corey Dunne's approach to design is rooted in attention to detail and function, while Owner/Principal Architect Paul Kozlowski's designs are centered on contemporary design, ecological responsibility and emerging building technology.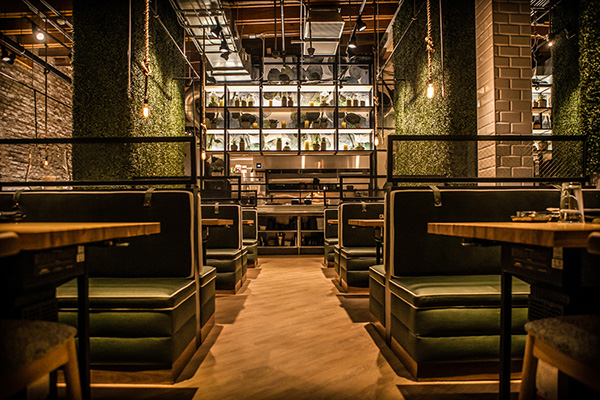 Design for Branding Intent. In their new Chicago location, Japanese BBQ Gyu-Kaku chose to use aesthetics to resolve the gap between their farm-to-table sourcing and the guest experience. Expansive windows, lighter colors, earth tones and elements such as a green wall were used by our design team to create an atmosphere that subtly reinforces the menu and better connects the company ethos to the brand.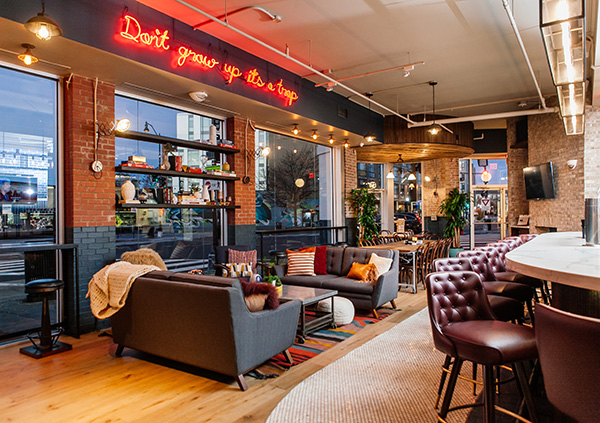 Multitasking Design. We have grown accustomed to layering our activities, and it makes sense that design should follow suit and accommodate this trend. Several of our recent projects have created environments that pull customers seeking a range of dining experiences into one location. The challenge is to blend different uses seamlessly, yet encourage the users to enjoy the space in a variety of ways.
HalfSmoke in Washington, D.C., subverts fast-casual-dining expectations to create a space that's flexible enough for a quick bite or a long visit. The service model as well as the dining environment have been changed up to accommodate counter service, a cocktail bar and lounge tables in addition to conventional seating. The versatile layout encourages everything from a carryout meal to hours of dining, dessert, drinks and table games. A residential tone to the interiors softens the space and replaces the stainless steel and hurried atmosphere of many popular fast-casual restaurants.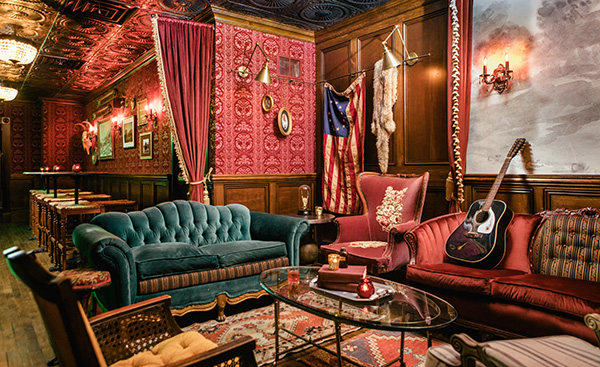 Experiential Design. The desire to find spaces that remove us from the daily grind is happening parallel to our perceived need to multitask, and designing for this opposing need is a challenge our team has met head-on at The Backdoor Saloon in Chicago. The concept of experiential design is used by d+k as a tool to achieve freedom from our often-complicated surroundings. At The Backdoor Saloon, the client wanted to immerse customers in a rich, sumptuous Victorian-era Wild West saloon to showcase their locally sourced food and craft cocktails. We used a delicate composition of textures, lighting, antiques and furnishings to fully replicate the desired time period.