A Q&A with Trey Wiegand, National Sales Director, Micro Matic USA, Inc.
What does Micro Matic bring to the table that other manufacturers don't, and how can this benefit designers?
Trey Wiegand: We have a national sales team of 63 people, fully supported by our project management team. The combination enables us to support any project with "boots on the ground" as well as centralized project management coordinating installations coast to coast. The benefit to designers is that we greatly simplify the process to get a great-looking draft system and the most profitable yield for the customer. One of the biggest differences is that we design the system for the application. Most of our competitors provide a "one-size fits all" solution, and that's not how we do things.
What do your custom capabilities offer designers?
TW: Whatever you imagine, we can do! We focus on delivering designs from the drawing board through fabrication and installation. Our custom designed towers utilize patented Kool-Rite Technology to provide cooling all the way to the faucet and ensuring each tower will deliver an outstanding pour. Finally, we make it as easy as possible to order a custom tower. We provide quotes within 24 hours; drawings, if requested, can be provided in as little as 48 hours. Standard production time on a custom tower is three to four weeks, which we believe is best in class.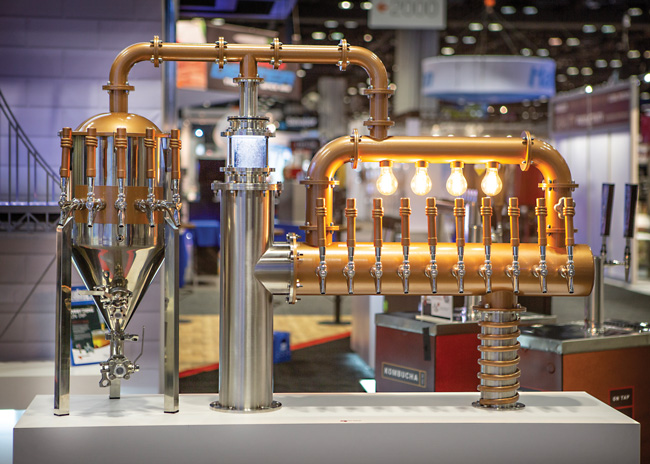 Micro Matic can execute almost any design concept.
What sort of services does your foodservice design team provide?
TW: Our foodservice focus is to engage with designers and their customer to ensure their needs are meet. The team of project managers helps to oversee all aspects of the beverage system, from design to installation, and works to ensure specs are reviewed and correct per customer requirements. Following project kickoff they work directly with the Micro Matic Installer Network to coordinate installation and centralized billing.
What does it mean when you say Micro Matic delivers "Quality Without Compromise"?
TW: Suppliers are under constant challenge to deliver cost savings to their customers irrespective of what is happening in the supply chain. This has caused many suppliers in our space to run to foreign markets, seeking either finished goods or low-cost components and raw materials for their products. This is not the Micro Matic approach. Our core products have to meet the standards set by the world's largest brewers. Micro Matic invests heavily in state-of-the-art manufacturing processes and equipment to ensure consistency and efficiency. Every component is digitally inspected to ensure it meets specification. That's the Micro Matic difference and what we mean by "Quality Without Compromise."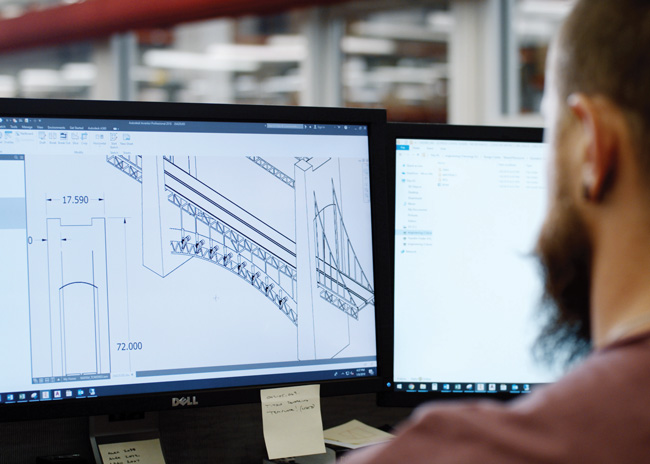 Unique, creative ideas for custom towers are no problem for Micro Matic's Design Center team.
What does Micro Matic's concept of "Everything on Tap" mean to the buyer, and how does that set you apart from your competition?
TW: Micro Matic is widely regarded as a draft beer systems expert. However, our capabilities stretch much further than that. Micro Matic is a liquid transfer company with the expertise to dispense pretty much anything: beer, wine, water, coffee (cold brew or nitro), tea or liquor. We work with the customer to understand the desired format and match the equipment needed to each application, ensuring all products are dispensed at the highest quality.