Relative to some of the giants that dominate the segment, Fat Boy's Pizza may be relatively small, but the chain has a hearty appetite for growth.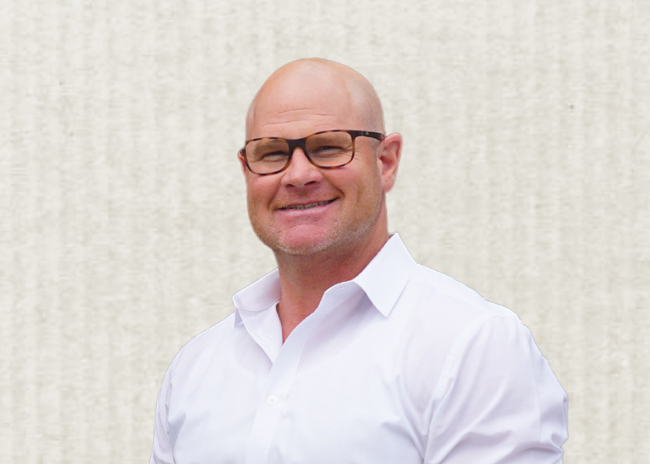 Casey Biehl, vice president of operations for Fat Boy's Pizza.According to Casey Biehl, vice president of operations for the burgeoning chain, three pillars will serve as the foundation for the chain's growth. First, treat everyone like family. Second, embrace a culture of continuous improvement. To that end, he says everyone will be tasked with coming up with one new idea per year. Third, consistency, which will become both more challenging and more important as the chain grows.
The chain is known for its 30-inch pies and a made-from-scratch menu. "Everything is scratch made in house," Biehl says. "You walk into any given kitchen in the morning, and you will see our culinary team pulling basil leaves from stems for the pizza sauce. That scratch-made approach to making our pizza is part of our DNA."
Fat Boy's has nine locations, including seven in Louisiana and one each in Mississippi and Texas. Generally speaking, Fat Boy's has two different store designs: a 4,000-square-foot design that seats between 100 and 150 guests, and a 2,250-square-foot express unit with a drive-thru that seats 28 to 32 guests and targets locations with heavy vehicle traffic. According to Biehl, where the full-service units attract lots of families and groups, the express units tend to draw more single diners looking for a slice.
Here Biehl discusses what's next in the chain's future.
What are the growth plans for Fat Boy's?
CB: In our development queue we currently have three full-service locations in Houston and one unit in Southern Louisiana. The one in Louisiana is a new development but the two express models we have in our portfolio are second-generation models that already had drive-thrus. We will continue to seek those second-generation locations because of the low capital investment. But, moving forward, it will be a little bit of both full-service and express units. In terms of where we will grow, we continue to evaluate opportunities, but the infrastructure and the growth in the Houston market is a big plus. Once we get to five locations there, we will reassess what comes next. We recently announced plans to franchise, but we want to make sure those franchise partners are seasoned franchisees and have the ability to grow to become a multi-unit operator.
What does a target location look like for Fat Boy's as it continues to add units?
CB: These full-service restaurants are beautiful. They are $1.5 million to $1.9 million investments that include both indoor and outdoor seating. We believe customers will seek us out to go there. In terms of location, we look for neighborhoods and the proximity to high schools is important. We often go to upper middle-class areas and seek synergies with other restaurants in the area. It's a destination location that has anchor tenants. With the express models, we believe customers make more of an impulse decision to go there. For that reason, high traffic counts are what makes sense for us with those express locations.
Fat Boys started in Louisiana and since made its way into Mississippi and Texas. Do you adapt your design for those new markets?
CB: Absolutely. In our Houston store we have a Fat Boy's jersey for the Houston Cougars. The Baton Rouge location has a bunch of LSU (Louisiana State University) paraphernalia. In fact, our Baton Rouge location is on LSU's campus, and we installed a button and every time you hit it you hear a recording of former head football Coach Ed Orgeron saying "Go Tigers." So, 100% percent we lean into the local aspects at those locations.
The events of the past few years really accelerated some dining trends. For example, technology in the form of app and kiosk ordering gained steam. And off-premises consumption of restaurant food shows no signs of slowing down. How will your design continue to evolve to adapt to the way consumers are using restaurants?
CB: Recent research from the National Restaurant Association identified tech, drive-thru and outdoor dining as three trends they see impacting the industry the most. One of the areas I am most proud of is how our tech stack continues to evolve. When we opened our first drive-thru we could not fit a 30-inch pie through the window, so we only sold pizza by the slice from the drive-thru. But guests said they wanted that 30-inch pie through the drive-thru. So, we evolved our approach and now bring them that 30-inch pie in the parking lot when it's ready. This is what's driving our industry and it's what all guests want. The evolution of our design and the implementation of the express model is reflective of that. We will have an app with online ordering and an enhanced loyalty process. Customers will be able to track their orders through the app, and they won't have to leave their cars to get their food.
Labor is a challenge for every restaurant operator these days. Are you taking any steps in terms of design and equipment selection to help make more efficient use of labor?
CB: The first thing we did that was transformative was buy a conveyor oven that has granite stones on top of the conveyor. What that does is mitigate the skill level of the pizza cook. They place the pizza on a conveyor, and it comes out on the other end ready to go into the box. With a traditional deck oven, you had to rotate the pizza and take other steps. The conveyor oven helps speed up the cooking process and when we hire someone by the end of their first day, they can be an oven cook.
We are now looking at studies with a linear layout that allows for operational efficiencies that allows us to reduce staffing levels in the slow times. For example, the linear layout will allow the bartender to also function as a cashier during slower times. And, operationally, we are looking at other areas where we can take a similar approach. We've created really good flow lines and centralized areas that allow people to perform multiple job functions.
Lastly, we've targeted the line of site for the manager. With some of our older designs there are walls that break the line of site for the manager. We've designed the restaurants where the manager can stand in a certain spot and see what's happening in the restaurant and see how labor is functioning, etc.
When a guest visits a Fat Boy's location, what's the experience you want them to have and how does the design contribute to that?
CB: Pizza's interactive. When I think back to my childhood, I was fascinated seeing people make dough and pizza. We started hiding that and building for speed. Now we are designing to let people see it all happen.
Our very first restaurant was in Metairie, La., and it was opened by our founder Gabe Corchiani and his wife back in 2019. What he created there was an intimate family experience that guests can enjoy every time they visit. The entire pizza making experience is visible as soon as you walk in the front door, so that naturally means there are employees there to say hello and goodbye. People are always blown away when we say hello, bus their tables and more. The guests have to get up to get their own ketchup and drinks but these warm, personal touches still have a positive impact. It takes them back to being in an old-fashioned pizzeria.
When we opened that first restaurant, we stumbled upon this design and pivoted away from it, going to restaurants that had a disconnect between the guests and the employees. We are now evaluating how to bring the experience from that first store back again.