Healthy eating is in.
Despite the continued proliferation of quick-serve and fast-casual restaurants offering burgers, pizza and chicken, chains offering healthful fare "lead all other segments in unit growth rate," according to Huy Do, research and insights manager, Datassential, Chicago. They're also growing their segment-wide sales figure by 19.5% compared to 2020, he adds. "Right now, the healthful segment seems to be settling into maturity as chains discover their market niche, solidify their bottom line, and continue growing average unit volumes," he says.
Healthy chains are growing at a steady clip, offering everything from full meals to bowls and plant-based burgers.
Clean Eatz
Wilmington, N.C.
The first Clean Eatz restaurant opened in February 2013 and grew out of a passion for fitness and body building.
Evonne Varady opened a single store in Wilmington, N.C., with her husband Don Varady, and the restaurant was so popular they started franchising two years later "and that changed everything," she says. "We wanted to make an impact on communities, and franchising was the way to do that."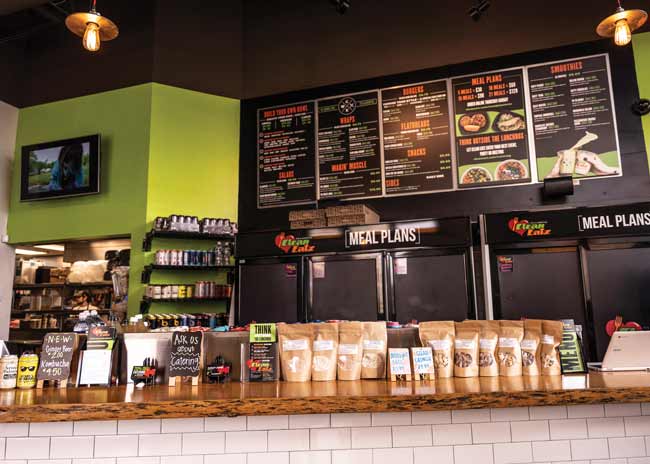 Clean Eatz started in North Carolina in 2013. Today they have around 100 locations. Image courtesy of Clean Eatz
Today, there are around 100 locations of Clean Eatz with another 168 signed. All stores but the first are franchises. Last year Clean Eatz opened 25 locations, and Varady plans to grow that by 10% every year, opening 28 this year.
The top quality Varady looks for in her franchisees is passion. "Passion for fitness, for change, for impacting, for being in their communities," she says. "We can teach them the operations part."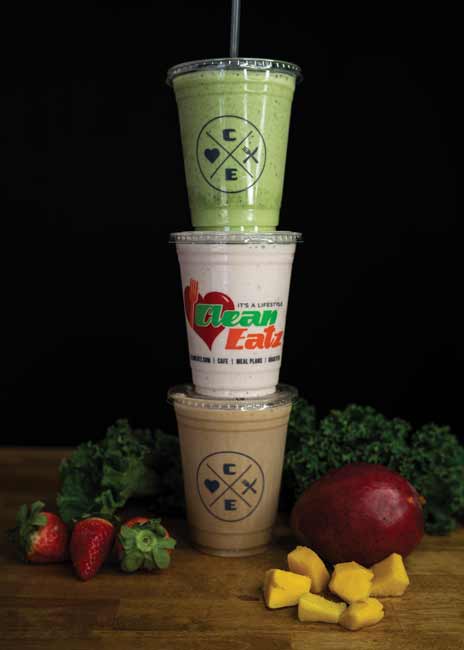 Clean Eatz offers meal plans, and some customers come in for lunch, then take meals to go for the upcoming week.Clean Eatz features bowls, wraps, burgers and more but 70% of business is takeout. The concept offers meal plans, and some customers come in for lunch, then take seven meals to go for the upcoming week, according to Varady. Each cafe makes its own food, and recipes change weekly.
In the beginning, Clean Eatz' franchisees came to the brand, and the chain started to slowly build. Now potential franchisees typically apply through Clean Eatz' website, and most are single-unit owners "because we want them to prove themselves to us in the first 12 months," Varady says. No franchisees have more than three units "to make sure we have the right owners in place."
Until 2021, the growth strategy was to only open east of the Mississippi so the company could build out its distribution centers. In 2021, the company opened its first western store, and now has 12 units in Arizona and Colorado. It has two distribution hubs in Wilmington, one in St. Louis, and one in Salt Lake City. More might be coming, Varady points out, "but it depends where everything falls."
Around 100 people apply to become a Clean Eatz franchisee every month, Varady says, and the brand also holds a monthly Discovery Day. She invites up to 10 individuals to come to the headquarters, and the first thing they have to do is explain their "why."
"On the second day we break down our systems and procedures and our revenue streams for them. At the end, we make a decision as to whether we can make them successful, or if they have the right attitude to make an impact or they're just in it to make money, because the latter doesn't work for us," Varady says.
Varady keeps franchisees engaged by visiting stores, holding retreats and an annual convention, which includes speakers, breakout sessions, a food show and a 5K beach run.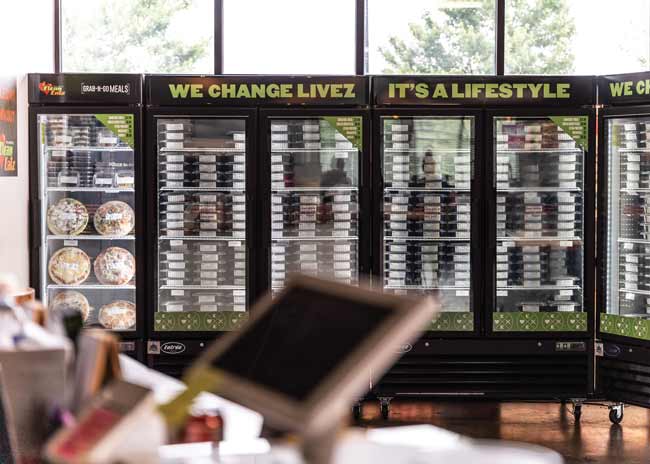 The first Clean Eatz restaurant opened in February 2013 and grew out of a passion for fitness and body building.
---
Playa Bowls
Belmar, N.J.
When the first Playa Bowls location opened in Belmar, N.J., in 2014, "there weren't many healthy options for fast food," says Co-Founder and Chief Marketing Officer Abby Taylor. But that's changed. Playa Bowls has flourished into more than 170 stores (around 25 are corporate stores) in 22 states. In 2022 alone, the brand opened 36 new stores, signed 77 agreements and reported a 40% increase in average unit volume. Over the next five years, the brand plans to open more than 250 locations nationwide.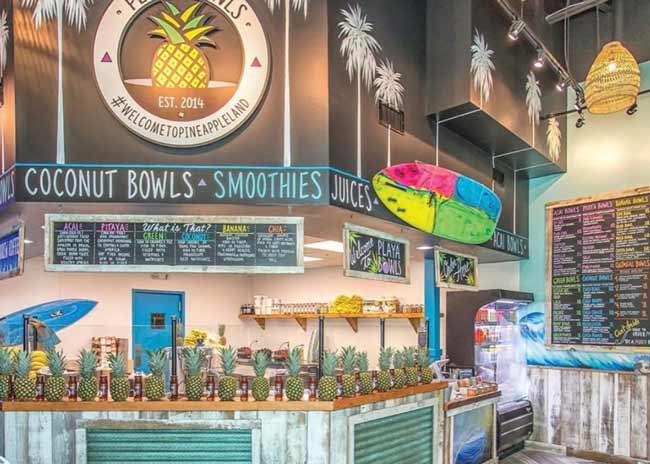 In 2022, Playa Bowls opened 36 new stores and signed 77 agreements. Over the next five years, the chain plans to open more than 250 units nationwide. Image courtesy of Playa Bowls
Playa Bowls, which serves superfruit bowls and smoothies, was a hit from the get-go. "We were getting 50 solicitations a week of people wanting to franchise," says Taylor, and the first franchised location opened in early 2017. Now the company is actively seeking franchisees through its website, through advertising on social media and via limited in-store collateral. "We're really, really ramping up. We're trying to spread across the country but being picky about who we work with and are looking for people who understand the brand and where we came from."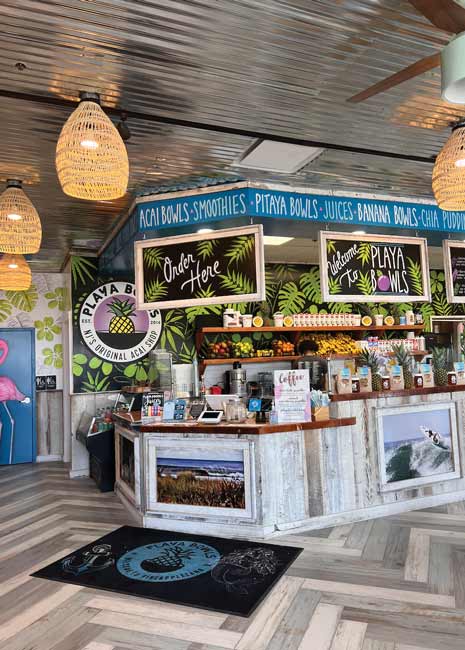 Locations for Playa Bowls are easy to come by because the brand is flexible. Taylor is seeking people who love the brand, "but if they have some restaurant experience, that definitely helps, especially if it's a group and they have different skills between them," she says.
Around 85% of Playa Bowls franchisees have multiple units, and on average, a franchisee runs two to three locations, but some have up to 10. "They know how we run things, they know our playbook, and they get it so it's easier with the training," says Taylor.
That training is a week-long program. New franchisees and some managers come to the Belmar location and learn about every aspect of the business. "I like to see everyone learning what it's like. We're able to offer our franchisees this next-level training, and we're very hands-on with them," Taylor explains.
Geographically, Playa Bowls started growing "with states that made sense like Delaware or the Carolinas, where we could drive to," says Taylor, "but over the past year, we've really spread." The chain entered nine new markets last year, and Taylor's goal is to get to the West Coast "and fill out all the states in between."
In addition to its streetside locations, Playa Bowls also has 19 non-commercial restaurants on 18 college campuses and in one airport. Airports "could be a really big market for us, and having people who run airports see how well our products sell," says Taylor, who adds that they'll continue to open university locations and urban stores.
Locations for Playa Bowls are easy to come by because the brand is flexible. "We make it work in any space," Taylor says. "Ideally we like 1,500 to 1,700 square feet, but we have a 250-square-foot location in New York City."
---
Crisp & Green and Stalk & Spade
Minneapolis
Crisp & Green opened its first restaurant in 2016 and has stayed on a steady path of growth ever since.
Steele Smiley is the founder and executive chairman of Steele Brands, which also owns Stalk & Spade, a 100% plant-based chain with nine locations, and believes the category for both healthy fast food and plant-based meals are primed for growth. "It's just a matter of time before the U.S. makes its full switch to plant-based options," he points out. 
Crisp & Green opened its first restaurant in 2016 and now has more than 250 stores across 25 states. Image courtesy of Crisp & Green
He is growing each of his concepts differently. With Crisp & Green, which sells salads and grain bowls, he's taking a speedy approach, blanketing the U.S., and has just signed his largest development deal for 40 units across seven states. By the end of this year, he anticipates having 80 Crisp & Green restaurants, with around 50 opening in 2023.
Stalk & Spade is a plant-based concept offering burgers and salads. It opened its first location in 2021. Its growth is slower because "the plant-based sector, which I consider the healthiest, is also a limited sector, so we are focused on the big tier-one metropolitan markets," Smiley says. The first restaurants in Miami and New York City will open this summer for a total of eight locations by year's end.
Stalk & Spade is a 100% plant-based chain with nine locations.
Smiley says he's opening a Crisp & Green location at a clip of around one a week, though his development has slowed down slightly because of the difficulty of finding tradespeople. Because demand is growing for healthy options, more than 50% of locations are outside of urban locations, and each unit's sales volume is "well over $2 million," he says.
To achieve the growth he has, Smiley works with multi-unit franchisees. "We do not develop with smaller groups. You have to commit to at least five stores for us to enter into conversation, and our average franchisee has at least 15 restaurants," he says. "We are focusing on enterprise-type franchise groups. That makes our business strong because they're well-financed groups. We wanted only professional restaurateurs, and we've been lucky to work with some of the biggest restaurant groups in the country," he points out.
With his franchisees, Smiley looks for "success in other brands. Great brand operators make us better, too." And he doesn't need to go looking; the franchisees come to him. "They either read about us or they've been to one of the stores. They realize this is something they need in their business."
Smiley and the management team collaborate closely with the franchisees, and he says, "some of the best ideas in our system come from them." In fact, the top franchisees in the system belong to the Crisp Circle, which means they "get together and make policy changes and recommendations across the system and we test things with their stores," he says. "They are tremendous operators, and we like to learn from them and take their collaboration and ideas."