Interior design highlights include a fresh new color palette, communal tables, contemporary lighting, warm woods and subway tile finishes.
Arby's Restaurant Group Inc., which operates or franchises nearly 3,400 Arby's restaurants worldwide unveiled a new Inspire restaurant design and format at a unit in White House, Tenn., on Nov. 17, 2014. The opening kicks off a multi-year commitment to remodeling and building new restaurants.
Developed to deliver fast-casual aesthetics while employing QSR economics, the Inspire design features a new color palette, communal tables, contemporized lighting and new finishes, including the incorporation of wood and subway tiling. The kitchen's production line has also been revamped to improve efficiency.
Arby's began remodeling restaurants using the new design, which features a contemporary look and improved guest experience, several months ago and plans to significantly ramp up both company and franchised development and remodeling activity in 2015 and beyond. Newly remodeled restaurants thus far have seen average sales increases exceeding 15 percent, according to the company.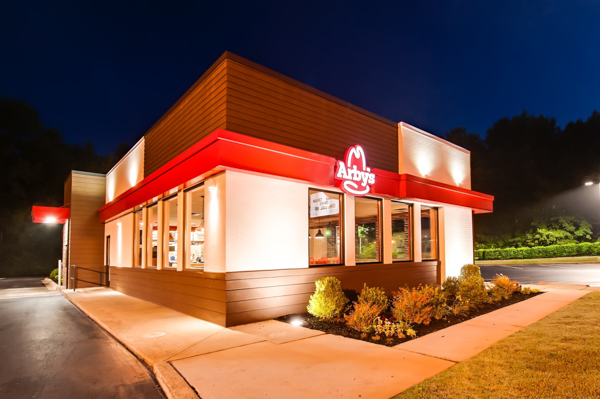 The chain's new design initiative includes streamlined standalone formats that accommodate smaller footprints.
In addition to the improved aesthetics and enhanced operational efficiencies of the new design, the brand is exploring new restaurant formats to allow it to enter new markets and geographies, including more urban environments. Examples include the endcap with a drive-thru format that opened in White House as well as streamlined new standalone building formats that accommodate smaller footprints, and inline restaurants suited to shopping center and c-store locations.
"We will be increasingly focused on growth and development next year with the expectation to build or remodel more than 200 restaurants as a system," notes Paul Brown, CEO of Arby's Restaurant Group. "We could not be more pleased with the Inspire design and our menu of venues, as they represent the new direction for the brand."