Image courtesy of Zaxby's
Zaxby's To-Go-Only Prototype
Zaxby's recently opened a restaurant that uses the chain's latest to-go only prototype. The Hoover, Ala., location measures 2,000-square feet, roughly two-thirds of the traditional restaurant footprint, and includes a walk-up window for guests to place to-go orders as well as an outdoor patio with four tables. This is the first Zaxby's to-go unit operated by a franchisee.
Image courtesy of Panda Express
Panda Express's Celebration Story
Panda Express' new "Celebration Story" prototype accomplishes two goals for the chain: adapt to changing consumer behaviors and celebrate the Chinese-American experience in a thoughtful way. The chain worked with ChangeUp agency to develop the new design, which launched at a location in Dripping Springs, Texas. The restaurant's exterior features a sweeping roofline with warm wood tones. The building uses the brand's signature color palette of black and white with red accents. Pictograms line the drive-thru, telling a Chinese-American story.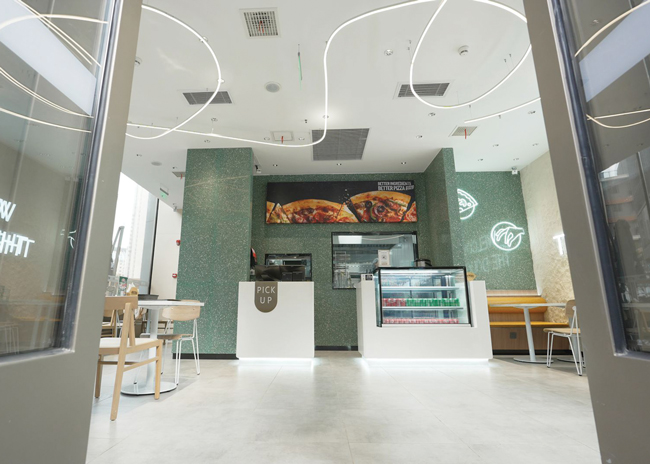 Images courtesy of Papa John's
Papa Johns Upscale Global Prototype
Papa Johns latest design for its international restaurants highlights the chain's focus on premium ingredients through colors, lighting and decor that showcases Papa Johns new visual brand identity. A mix of soft colors and greens emphasizes freshness and lends an upscale appearance at the new restaurants. The first restaurant constructed utilizing the new design opened in China's Hubei province, with more to follow in such markets as Jordan, United Arab Emirates, Saudi Arabia and Kenya.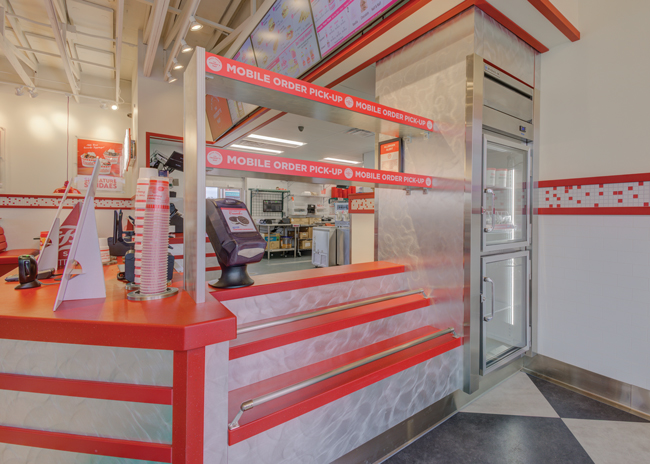 Images courtesy of Freddy's
Freddy's Frozen Custard & Steakburgers
The latest Freddy's format features a standard drive-thru and an enhanced mobile pickup window to meet the increased demand for off-premises dining. Standing at either 2,800 square feet or 2,400 square feet, the design includes an enhanced kitchen layout to enable each order channel to maintain high efficiency across the operation. With 70% of meals being consumed off-premises, Freddy's has been working to increase convenience for guests without sacrificing speed and quality execution.