The Habit Burger is expanding, moving into areas of New England, New Jersey and Nevada as well as putting down more roots in its hometown state of California via a mix of franchised and corporate stores.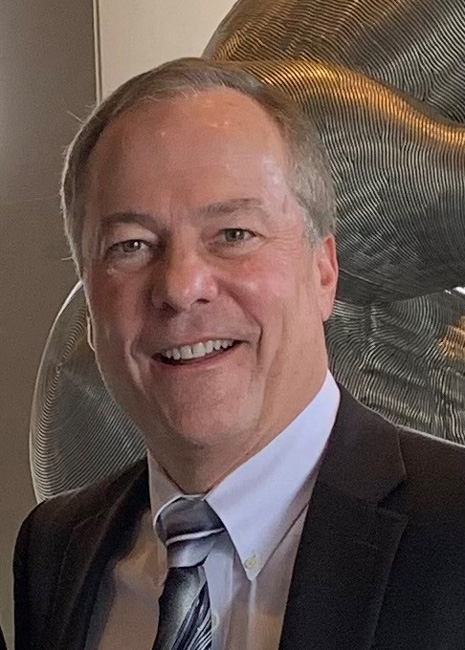 John PhillipsMoving into a state or city where you've previously had no restaurants can be challenging if you have no market recognition.
John Phillips, chief global business partnership officer for Irvine, Calif.-based The Habit Burger Grill, which is owned by Yum! Brands, offers some best practices for entering new markets.
1. Start with corporate stores.
About 40 of the 50 restaurants Habit Burger plans to open this year will be corporate stores but as it brings on franchisees in new geographic areas, it sells them one or more corporate stores to help them get their feet wet and learn the ropes. Franchisees "get restaurants that are up and running, cash-flowing, so they can understand the brand much better and have a set of employees they can pull from to help open the new restaurants," Phillips says, which "reduces their risk."
2. Seek out multi-unit franchisees.
Phillips looks for franchisees with experience both operating and developing restaurants and wants them to commit to at least five, preferably 10, locations. Once they're signed up, Habit Burger gives them exclusivity in a market.
Phillips also delves into the headspace of potential franchisees. What's their business plan to build the company? Who are the people they'll be relying on? How are they going to run the business? "We look at them as partners in the brand and in growing the brand to where we want it to be," he says.  
3. Examine the new market thoroughly.
The Habit Burger considers itself a value burger brand, above a quick-serve burger restaurant but below a fast-casual. "That's a differentiator," Phillips notes. The company looks at a market to see whether there are iconic burger brands there, "and we'd be very cognitive of what they're doing, and it would certainly give us pause," he says. "Are we differentiated enough to create some value in the marketplace and have people want to come to us versus them."
He also looks at whether there's a good regional burger player in the market. "That's a plus because it means people want burgers," he points out. And burger restaurants that have been in the market for a long time indicate that a market could welcome another burger joint.
The company works with a software company that helps identify markets to go into. "They have every piece of information you could ever want," Phillips says. This includes Habit's segmentation studies, deep-dive studies about the brand's core consumer, cellphone and credit card usage, which provides mobility data on how and where people live.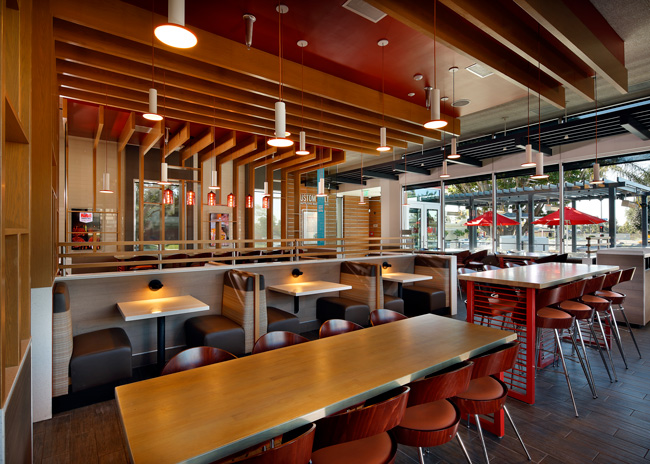 Images courtesy of The Habit Burger
4. Look at brand awareness.
Identify the minimum number of stores you'll need for brand awareness in a new market. "Initially we want to accelerate penetration to get the best revenue, and you have to be very opportunistic in sites to get to that initial number for penetration," Phillips says. Market penetration needs to happen quickly for brand awareness, then development can slow down.
5. Research real estate.
The Habit Burger has a development team consisting of real estate directors, who in turn use a network of brokers in different trade areas. These brokers know their market intimately and can recommend both new locations and second-generation sites that can be turned into The Habit Burger.
"They turn over all those different rocks," Phillips points out. While the thousands of points of data the concept looks at are extremely valuable, "they can't take into consideration the characteristics of the actual site — can you see it, is it visible, how's the ingress and egress — and that's where you need to get eyes on it."
6. Capitalize on employees.
The Habit Burger sometimes moves manager-level employees to stores in a new geographic region to get the brand launched. Bringing on a new hire for a new geographic region is a longer process, he says, since the concept likes that person to work in an existing store for three to six months "so they can really understand the brand. The culture for us is critical."
For locations that aren't too far away, Habit might send some kitchen personnel to a new restaurant from an existing store for the first two to three weeks to launch the restaurant.
7. Master localized marketing.
As soon as a site is secured The Habit Burger starts sending out tidbits online, and features banners on the sites to let locals know it's coming.
Most marketing these days involves social media and digital marketing, plus, he adds, you can't underestimate word of mouth. Also important is community involvement, so during opening weeks the concept tends to get involved in local events and charity events. "And hiring people from the community itself helps generate word of mouth," he points out.
8. Utilize digital tools.
The Habit Burger relies heavily on its POS system, which "allows us to do things digitally that other brands are not as advanced at or powerful," says Phillips, and it seamlessly adds the new location to third-party delivery sites.
It also leans on its app and loyalty club, and these three pieces mean it can enter a new market efficiently, fully integrated and ready to serve customers from day one.