Founded in 2007, World of Beer (WOB) began as a retail store but became a neighborhood gathering spot for beer lovers.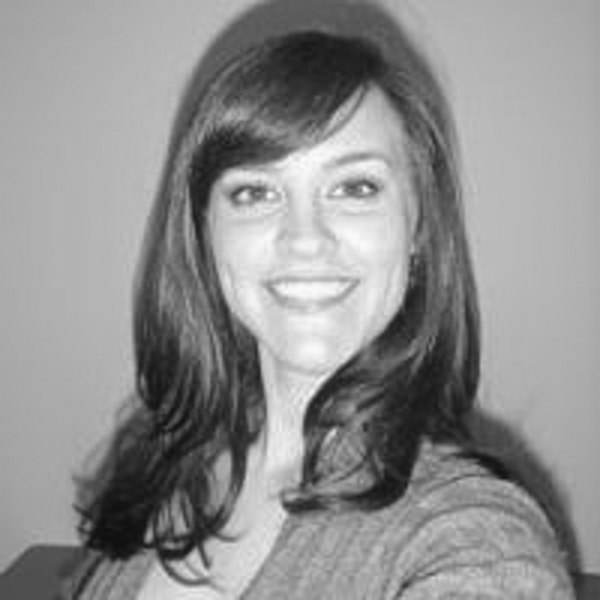 Tiffany Toliver P.E. LEED APThe first WOB in Tampa opened featuring 500 craft beers. In 2010, the company undertook expansion efforts and stepped up the pace of its growth and now has more than 50 locations. We asked Tiffany Toliver, PE, LEED AP, director of development, to answer a few of our questions about this growing chain.
rd+d: What do you look for in a target market?
TT: Our target market consists of men and women, ages 25 to 50, who actively seek out new experiences through travel, food, and, of course, beer, wine and spirits. Our aim is to appeal to both the craft beer aficionado and beginners looking to discover the world of craft beer. We generally look for dynamic trade areas that will bring customers in for our four dayparts: lunch, happy hour, early evening and into the late night.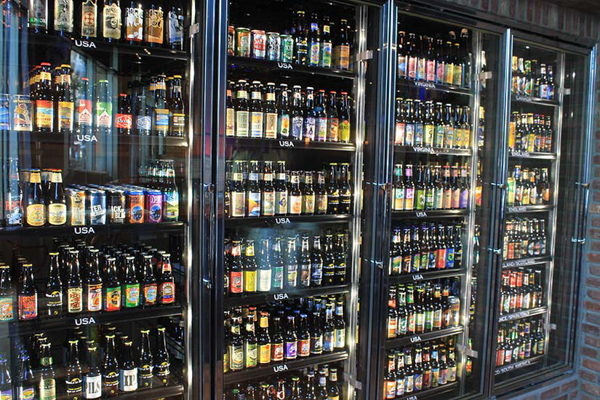 WOB Cooler
rd+d: Can you describe your current prototype?
TT: We are very excited about our WOB prototype. The 4,800-square-foot footprint accommodates our Tavern Fare kitchen and an enhanced bar design that showcases our craft spirits. Also included, is a Beer Tasting Experience where we will feature scheduled beer education classes for the enthusiast, with spotlights on distinct and sometimes rare offerings.
rd+d: And how has your design prototype evolved as the company has grown?
TT: Our prototype has evolved extensively since our beginnings, particularly over the past year. World of Beer started out with an approximate 2,500-square-foot footprint with our offering focused entirely on craft beer and live entertainment. When Paul E. Avery joined our team in early 2013 [as president and CEO], he saw an opportunity to broaden the experience for our customers by bringing tavern fare and craft spirits into the fold.
Keeping true to the beer, which is the heartbeat of the brand, we introduced a menu of appetizers, sandwiches and main plates, each carefully paired with the perfect beer style. From there, the kitchen sprang up: a small and modest footprint at first (just 100 square feet in some cases) with a few offerings; it has now grown to an enhanced and very efficient design all in an 800-square-foot footprint.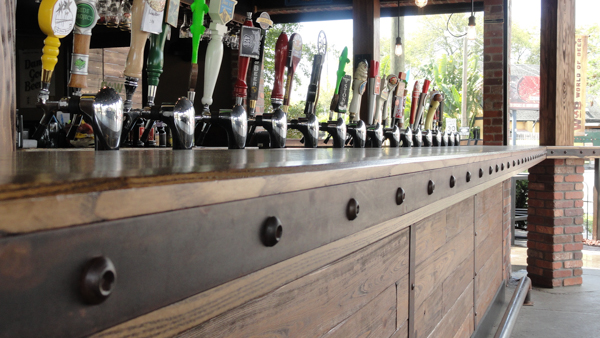 rd+d: I understand World of Beer is also undertaking a full rebranding of existing locations. What are the drivers behind this?
TT: In the most basic of terms, we wanted to enhance the craft beer drinker's experience while distinguishing ourselves from other craft beer bars.
rd+d: What have been the biggest challenges so far?
TT: The biggest challenge with this evolution has been in the taverns with small footprints. We refused to compromise the customer experience so we had to design some of our kitchens in very tight spaces — sometimes in as little as 100 square feet.
rd+d: What steps has World of Beer taken to prepare itself for expansion?
TT: In preparation for our growth, we paused to write down our ethos. At WOB culture is everything and we wanted a tangible document to refer to in times of celebration and in times of challenge. We call this ethos The WOB Way.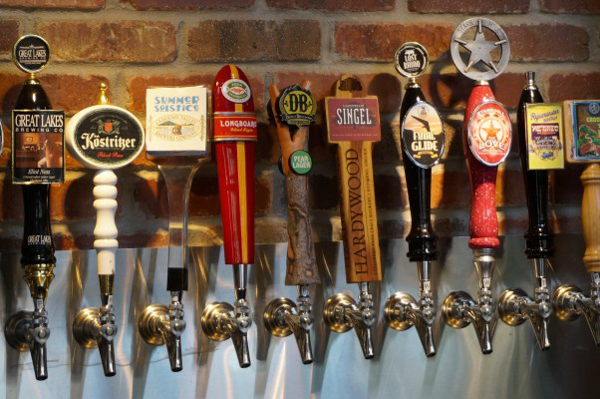 WOB Taps
rd+d: What's one thing you learned you wished you'd known when you started this process?
TT: The amount of work involved in the expansion is enormous with many facets to consider from operations to brewery relationships, marketing, and real estate. All of these parts need to be honed in order for the tavern experience to really shine with our customer. In this regard we are fortunate to have a great network of franchisees that definitely lighten the load.
rd+d: What do you think have been the key highlights in the evolution of World of Beer as a franchise?
TT: In no particular order:
Founders that exhibit real hospitality
Resonating culture
Commitment to beer education and training
Development of the Infusion Tower [which allows for the infusion of flavors such as coconut oil into beer]
Passionate development partners/franchisees
Commitment to supporting our communities
Introduction of tavern fare and craft spirits
Design of the WOB prototype