The Honey Baked Ham Company plans a total brand refresh, which includes an updated brand identity and new menu items.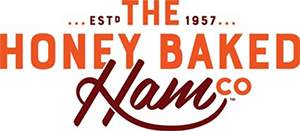 The revamped logo and visual identity will speak to younger consumers while honoring the chain's heritage. The new branding continues to include the chain's signature burgundy color while also introducing a warm orange. The restaurant chain will implement its new logo and color palette across all of its channels, including its website, advertising, merchandising, packaging, uniforms and more.
The Honey Baked Ham Company will also introduce new heat-and-serve side offerings for the holiday season. The chain will begin testing a new lunch and catering menu in select Atlanta locations later this year.