Ann-Arbor, Mich.-based Domino's Pizza opened its first store in Pristina, Kosovo, through a partnership with Anatron, the master franchisee in the Balkans region, and ICSG, the local franchisee in Kosovo.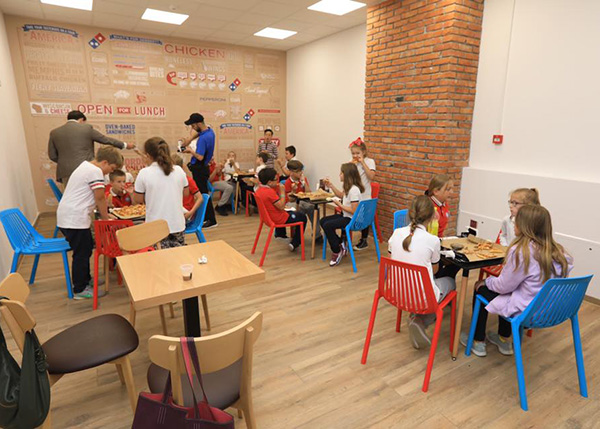 The new store features the brand's pizza theater design as well as a spacious seating area and a kids' corner with space for parties and school groups.
"Establishing ourselves in Kosovo provides an excellent opportunity for our brand to continue growing globally," said Joe Jordan, executive vice president of Domino's International.
Domino's operates in more than 85 markets worldwide, with more than half of its global retail sales coming from international stores.
Images courtesy of Domino's Kosovo's Facebook page.