Italy-based illy coffee company opened two of its illy Caffè units in San Francisco. The company now operates seven illy Caffè units in San Francisco, including its new flagship location in the city's historic Mills Building.
The largest San Francisco location to date, the flagship unit is furnished with the company's signature red and white color palette. Design accents for this location include modern elements such as chandeliers crafted from illy Art Collection cups that feature the work of Jeff Koons, James Rosenquist and other influential contemporary artists.
The store has a mix of communal and more intimate seating areas.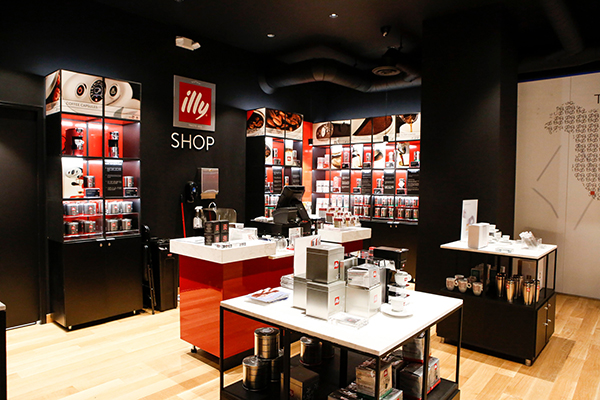 A dedicated retail shop offers an array of products, from branded espresso and drip coffee machines to limited edition illy Art Collection cups as well as coffee, tea and chocolates.
The second café at 90 New Montgomery Street is situated near the Academy of Arts, SFMOMA and other cultural institutes just south of Market Street.
Photos by Kim White for illy.