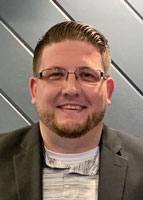 Famous Dave's has long been a staple in the American barbecue scene. The restaurant chain has 27 company-owned and 109 franchise-operated locations spanning 33 states and 3 countries. Famous Dave's is known for its on-premises real pit smokers and scratch-recipe cooking. Like many restaurant chains in the casual-dining space, though, Famous Dave's sees the need to evolve its approach and prototype design as consumers' appetite for off-premises consumption continues to grow. That led Famous Dave's to develop a smaller footprint restaurant that will open in Minneapolis later this year. Here Al Hank, senior director, strategy and franchise operations, discusses how Famous Dave's approach to serving customers and to restaurant design continues to evolve.
Can you provide an overview of the new prototype? What are some of the key design elements?
AH: Our smaller footprint restaurant concepts, which are around 3,000 square feet (as opposed to 7,000 square feet) will feature a bar-centric environment, technological innovations such as tabletop ordering, kiosks and menu additions. As we head into our 25th year, we're focusing on evolving our brand to appeal to a younger demographic and implementing our new designs while continuing to focus on our off-premises business. We're opening the first of these new concept restaurants in Uptown, Minneapolis, in early December with plans in place to open 5 to 10 more in 2020. We are implementing a lot of new technology in the first 60 to 90 days with our tabletop ordering, kiosks and other easy-to-use technology additions for our guests. We're also putting a twist on new food items such as appetizers and introducing plant-based protein items for our customers, which we are testing at our locations in Minnesota and Colorado. We want to create a different experience with our new restaurants and are also looking for ways to do so with trivia game nights, karaoke and other fun activities, while continuing to implement the same core values and food items that Famous Dave's has held onto since day one.
What was the process of developing the design and who was part of the design team?
AH: Jeff Crivello (CEO), Dave Anderson (founder) and several of our franchisees have helped me with this new design. In terms of designing each store, we're letting our location tell us what to build, meaning we'll address each community's needs and wants. The overall process has been a long-time coming and we've been working on the downsized prototype for a few years now. We've spent the most time on it within the last 12 to 18 months in order to get our vision where we want it to be.
What are some of the objectives of implementing the new design? How will it impact site selection? The customer experience?
AH: The whole thought process about downsizing from our normal 6,500-square-foot to 7,000-square-foot spaces to 3,000 square feet is to focus on consumer behaviors and interactions nowadays in a modern restaurant. Five or seven years ago, 30 percent of our business was off-premises and today that number is sitting at 50 percent. Our guests are choosing to interact with us on the off-premises side, which is telling us to shrink our restaurants in order to evolve to their needs. The consumer is all about convenience these days — they want to enjoy their favorite food at the tip of their fingers; they want to be able to order it and have it delivered to their doorstep in a timely and seamless fashion. As a brand, we're listening to those needs and shrinking our restaurants in order to give guests what they're asking for and maintain a profitable business. We're finding ways to reinvent our brand while continuing to utilize technology in order to enhance the customer experience so that they are able to choose how they interact with us. At the end of the day, our brand's foundation is built on great BBQ and fantastic service. You can still enjoy that same Famous Dave's experience, but we're taking the steps to ensure that our customers are also able to come in for a football game and grab a beer while also being able to have the option to order our famous BBQ from the comfort of their own home.
Less than a decade ago, 30 percent of Famous Dave's business was in off-premises dining; today it's 50 percent. The company's new prototype is designed with that shift in mind. Image courtesy of Famous Dave's
What prompted the transition to the new prototype?
AH: For years, we weren't growing as a brand in the ways that we wanted to and the ways that we knew we had the ability to. Now, after two very successful years, not only are we building and opening new locations but so are our franchisees. We plan to have an additional two to three locations by the end of the year. We're focusing on growth and investing in technology, people and our franchisees to support this growth. We're very nimble and we are laser-focused on speed to market. We're doing whatever we can to innovate and keep this business moving forward.
Have you tested this new design? If so, what lessons did you learn?
AH: We have opened one small box location in partnership with a franchisee is Tucson, Arizona. We have plans to open two more this year, including our new Uptown location. We had many learnings from the Tucson opening, including education of our guests as they experience the new format of our concept. While each one will have variations based on the location as I mentioned earlier, all of our new builds are focused on speed, technology and enhancing the customer experience.
What are your plans for rolling out the design to other locations?
AH: Right now, on the company side, there's five to seven of these small-box designs we're working on and are planning on rolling out five to ten by the end of 2020. We feel that there's opportunity to stay in this market because it's sustainable, and we are also looking to expand in other markets as well as re-enter existing ones. We want to implement a drive-thru to continue that convenience factor through our stores. We have three to four units that we are currently looking at with drive-thrus, but when customers look at that they see convenience. On the West Coast, we're working on a small box opening with one of our franchisees and when it comes to other markets, we're looking at Atlanta, New York, New Jersey, the Carolinas, Illinois and Wisconsin.