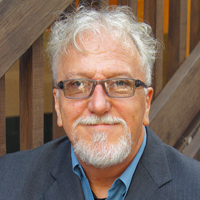 Tom Henken, Vice President + Director of Design, api(+)The Great Outdoors! It's become a bigger part of the dining public's lives over the last decade for good reason. When good weather makes an appearance, thoughts of dining alfresco come to mind. The allure of outdoor dining is shared by restaurant owners looking to take advantage of reduced or free rent on outdoor space. Let's take a look at five elements of outdoor dining that restaurateurs should consider when developing an outdoor dining space.
Function is paramount to outdoor dining success. When possible locate outdoor dining with optimum access from the kitchen and expedition areas. Consider placing point-of-sale terminals, clean stations and soda machines, and ice service stations outdoors when space allows. Customer access is equally important. Visibility and access from the host station is important as this is the customer decision point. Access to restrooms from outside should be intuitively located to service exterior and interior patrons without crossing the server path from the kitchen. Furnishings should be selected for durability and ease of use while maintaining a brand connection to the interior. Flooring and paving in outdoor spaces should balance slip resistance with ease of cleaning. Pavers can be difficult to clean and cause difficulty to move furniture, especially high-top seating.


Atmosphere is everything! The very reason for this space is to provide a connected yet differentiated experience for your guests, ultimately building customer loyalty. Build on the variety of experiences by taking advantage of emerging customer trends. Customers, especially Millennials, are looking for places to meet friends for multiple occasions ranging from coffee in the morning, a healthy snack or juice after a workout, cocktails and appetizers in the evening to full breakfast, lunches and dinners. Furnishings in the outdoor dining area should accommodate these occasions with a variety of seating types ranging from casual lounge, bar and cafe seating and even formal dining as appropriate to your menu. Be sure to leverage your assets! Take advantage of busy pedestrian streets for people watching, natural features like shade trees and bodies of water for relaxation -- even a rustic wall that captures sunlight can be used to create a focal point. Visibility from outside the restaurant is important to enticing potential guests and building your business. Colorful iconic canopies, market umbrellas and festive lighting can elevate the appeal from the street. Top of mind awareness of the outdoor seating component is important when friends discuss dining alfresco.

Be sure to leverage your assets! Take advantage of busy pedestrian streets for people watching, natural features like shade trees and bodies of water for relaxation -- even a rustic wall that captures sunlight can be used to create a focal point.



Comfort is King! Pay special attention to where the sun is during peak outside dining time during various seasons and make adjustments to the seating arrangement, shading devices and materials that will be exposed to the sun and weather. Sitting on a burning hot black iron chair that's been in the sun all day will not win a customer's loyalty. Take advantage of breeze patterns and try not to block the flow with walls or furniture. Select breathable outdoor fabrics and perforated or woven seating surfaces to prevent heat buildup. Consider parking and vehicular access nearby that could cause discomfort with glare from headlights and noise or exhaust fumes from cars waiting for pick-up.


A trip to a restaurant is a celebration of the senses. Patrons seated outside should be greeted with sensory elements like the aroma of good things cooking in the kitchen or a fragrant planting, the sound of a water fountain, music or a crackling fire, the warmth of the sun or a cool breeze. These elements may differ by daypart beginning with more subtlety in the morning and building throughout the day, perhaps culminating with live music in the late evening. Care should be taken to minimize any unpleasant sensory elements that may conflict with the overall atmosphere.


Trip the light fantastic! The potential that well-designed outdoor lighting has is frequently overlooked. Take the opportunity to differentiate the outdoor experience with great lighting. With modern LED technology, the palette of lighting techniques has greatly expanded and has become less costly to install and maintain. Even during the day, lighting under canopies can be a great opportunity to elevate the experience with sparkle and pattern. Light levels and color temperature can be adjusted throughout the day as well allowing for casual to elegant dining atmospheres. Take care with lighting lumen output placement to avoid glare or shadowing. And coordinate lighting with ceiling fan placement to avoid the strobing affect. Be mindful of attracting insects by selecting the right lamp for your area and considering hidden light sources that light the architecture without exposing the bulb.
Restaurateurs that pay attention to these five elements of successful outdoor dining practices will ensure optimized operational efficiencies and increased customer loyalty. Patrons will enjoy a functional, comfortable compelling experience that appeals to all the senses. The resulting outdoor atmosphere, paired with great service and food quality is a winning combination for any restaurant!
---
For more from Tom Henken and patio design, check out our free webinar. 
Interested in adding your voice (and some of your best practices) in restaurant design?This email address is being protected from spambots. You need JavaScript enabled to view it..