A FREE Webcast - Outdoor Dining
Recorded Tuesday, June 4, 2019 at 1:00 PM (Central)
So many people specifically search for outdoor dining spots that popular services like Yelp offer outdoor seating as a search option. Once thought of as popular in cities like Honolulu or Miami, northern U.S. cities are jumping on the year-round outdoor trend by utilizing heat lamps and retractable roofs and windows. In this hour-long webcast, we looked at the popular trends, the impact of climate on design, and provided three case studies.
FCSI members and certified foodservice professionals may earn a continuing education unit by registering and viewing the webcast and then completing a short quiz.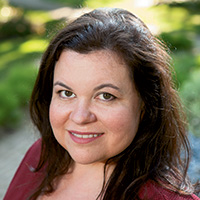 Moderator
Rebecca Kilbreath
Editor in Chief
rd+d Magazine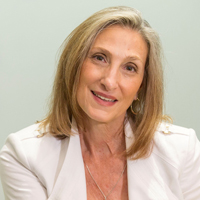 Panelist
Dawn Arcieri, NCIDQ, RID
Senior Associate
Gensler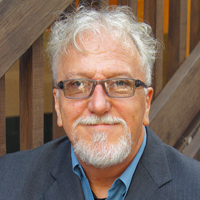 Panelist
Tom Henken
Vice President + Director of Design
api(+)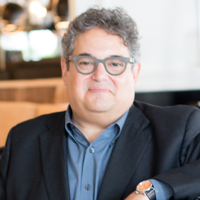 Panelist
Michael Poris, AIA
Principal
McIntosh Poris Associates
Dawn Arcieri
Dawn is a Food & Beverage specialist that prides herself on creating unique, inviting, and functional restaurant spaces on strict timelines and budgets. With more than 30+ years experience in Food & Beverage design, Dawn joined Gensler with extensive knowledge of the trends and drivers in the dining sector. Her background of more than 200 restaurants—ranging from small scale dining to prototype roll-outs for fast and casual restaurants allows her to identify, develop and capitalize on existing business and future trends in the food and beverage sector.
Dawn graduated with honors from the Art Institute of Houston in 1986 and has served as President, Vice-President, Program Committee Chair and Membership Chair for the Houston Culinary Guild. A short list of projects include Burger Boy, Sweet Paris, a dining facility at the AIG Houston campus, Local Pour, Jaxton's Bistro, Baker Street Pub, Karbach Brewery, The Landing Cafe, Amerigo's, JCI Grill, Max Bowl, Galveston Mid County Annex Building, Brix and Brixology.
Tom Henken
Tom knows design. He uses his keen understanding of today's consumer, parlayed with creativity, planning, and his diverse environment experience, to lead the api(+) design studios. He is a master of balance between emerging trends and proven, efficient retail applications.
Tom's experience includes branding, designing, and managing a wide spectrum of residential, retail, corporate, and hospitality projects for leading design firms and multi-national clients.
As Director of Design, he leads all projects and, along with api(+)'s president, is involved with the firm's business matters and overall direction.
Michael Poris
Michael established McIntosh Poris Associates in 1994 with the late Douglas McIntosh, a childhood friend and fellow graduate of the University of Michigan's Taubman College of Architecture and Urban Planning. Throughout the years, the firm has been sought out for its adaptive re-use practice to help save many of Detroit's 20th-century landmark buildings, historic districts, iconic neighborhoods, and cultural treasures. Michael's background in contemporary architecture has contributed to the city's upswing by delivering exciting environments for tech titans, hot restauranteurs, and hip homeowners.
McIntosh Poris Associates' work has received over 100 design awards, including 24 American Institute of Architecture Honor Awards, a Gold Key Award for Excellence in Hospitality Design, two CREW Special Impact Awards, a 2013 ULI Global Award for Excellence, 70 Detroit Home Awards, and three Historic Preservation Awards. The firm has been named in Dwell's 2015 Definitive List of Architects and Designers Worldwide. McIntosh Poris Associates is one of only 100 firms in the US named in Interior Design Homes debut edition as a residential leader.
Sponsored by: