Olive Garden on July 8 announced the latest phase of its ongoing brand renaissance by beginning the roll out of a new logo and national restaurant remodel.
Within the next year, the company expects to convert more than 75 restaurants to the new design, described as "more open and vibrant, creating an atmosphere that promotes togetherness, while maintaining the casual warmth and family-friendly nature guests love about Olive Garden."
The new design includes a modern lobby and bar area (above) that encourages guests to gather; the removal of walls to create a more open and inviting atmosphere; distinctive decor in each dining area for a more homelike feel; flexible seating that better accommodates large parties; and a palatte of more vibrant colors, fabrics and textures that bring new energy to the guest dining experience.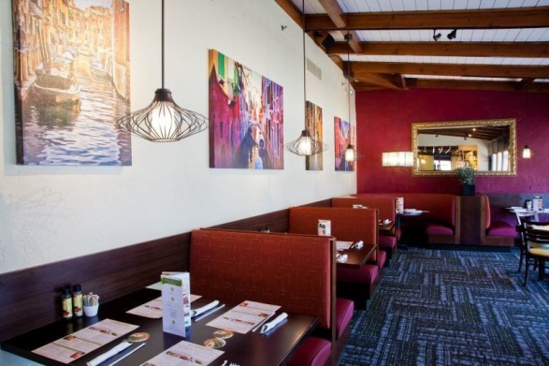 "We've done a lot of work during the past year to evolve the experience we deliver to our guests, from offering more choice and variety on our menu to creating a more flexible service approach that puts our guests' needs first," said Jay Spenchian, Olive Garden's executive vice president of marketing. "As we continue to update our brand experience, we needed to send a strong signal to our guests that there's something new and exciting at Olive Garden, and our new remodel design, web experience and logo are designed to do just that."