The duo behind the 715-square-foot casual noodle shop, Designer Caroline Chou and Chef Kevin Lim, worked together to create a cohesive experience from the secret alley entrance to the menu, the overall concept, the interior design and even the plating.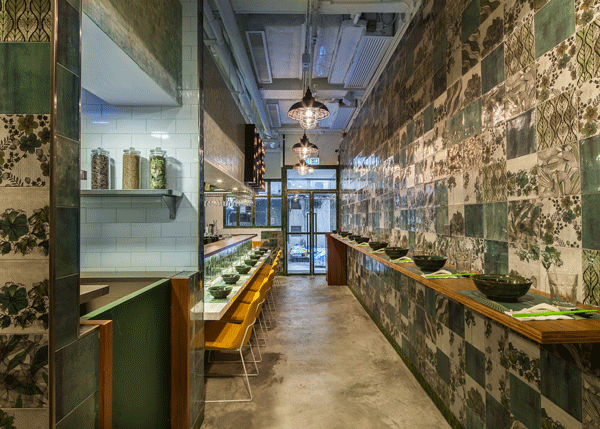 The two own and operate the restaurant as well. Lim is both a professionally trained architect and chef from Boston's Le Cordon Bleu College of Culinary Arts.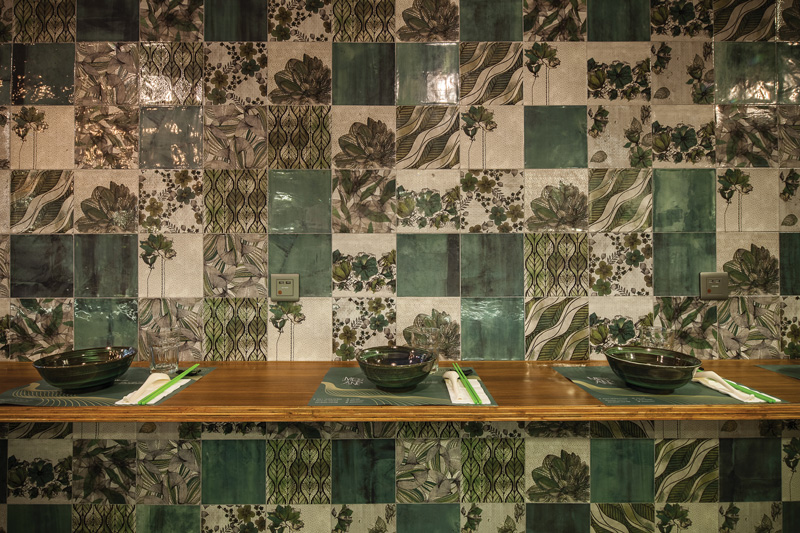 Chou and Lim took a cue for the interior from Malaysian Batik, a popular textile art with leaves and floral motifs.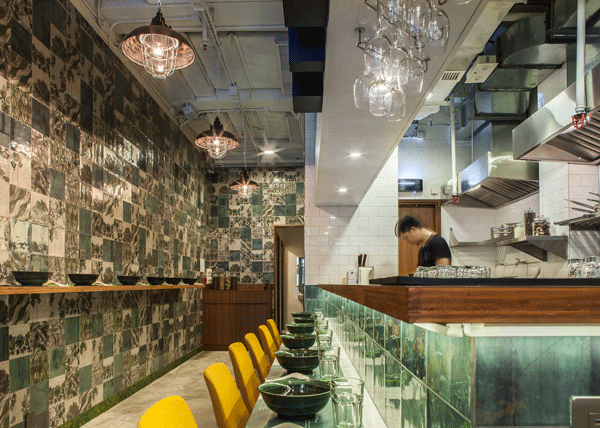 Customer comfort was also a major consideration in the design process: Diners can utilize USB outlets to charge their electronics when dining, while bags and purses can be hung below the marble tabletops to allow customers to sit comfortably.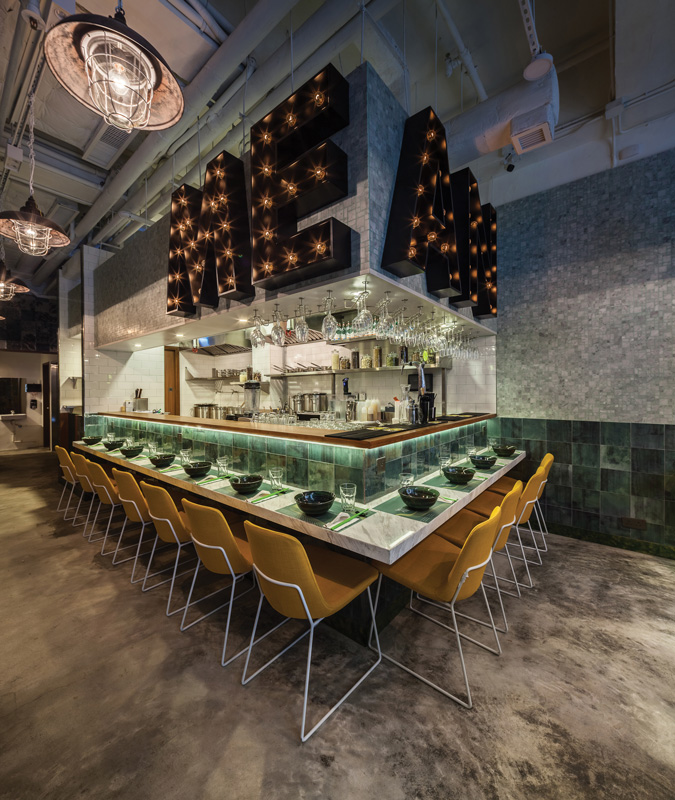 Hanging cabinets above the bar are fronted with a custom lighting installation with the restaurant's name spelled out in lights. A standing bar across from the dining area allows customers to grab a quick bite or an informal happy hour drink. The choice of marble tabletops and marble mosaic tiles complements the green tile found throughout the space. Green is contrasted with mustard-colored seat fabric. Mean Noodles maintained the space's high ceiling to provide a comfortable and airy atmosphere.