An eclectic mix of local diner and upscale French bistro, the 3,400-square-foot Bonhomie combines 2 existing restaurant spaces at the ground level of a mixed-use building in Austin, Texas.
Bonhomie was a collaboration among owners Philip Spear (who also serves as chef) and Sean McCusker and designers from Mark Odom Studio.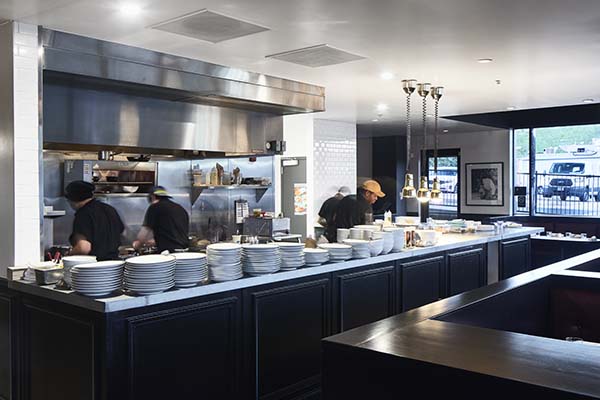 The concept's open kitchen brings the diners into the action and the simple black and white color scheme makes the kitchen the centerpiece of the space. Chef Spear and his team serve a mix of American classics and French bistro favorites.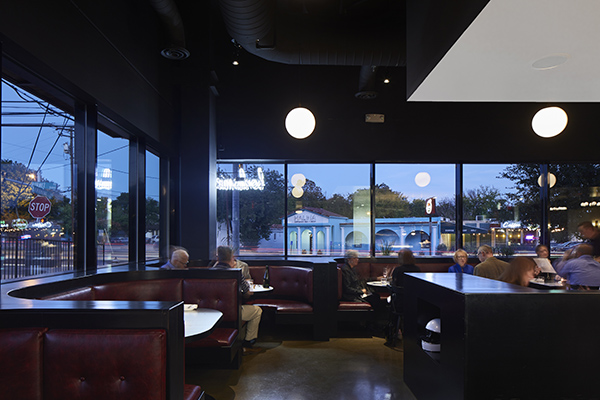 The dining room seats 55, the bar seats 16, and the patio can accommodate an additional 15 guests. Red leather booths line the windows and provide a subtle call out to the chef's custom seat on the chef's motorcycle seat, which is often parked outside. The furniture provides a pop of color and warmth.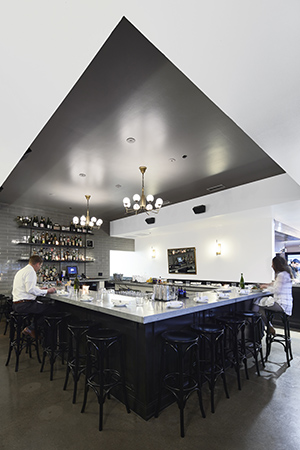 The bar sits off to the side, providing a cozy corner for patrons to relax in and separates the bar traffic from the main dining room.
Images courtesy of Andrea Calo