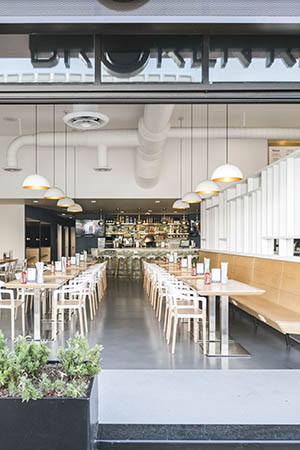 Broken Rice was supposed to be a fine-dining restaurant. But, like so many projects, things changed along the way from concept to completion.
It's now a 2,500-square-foot fast-casual Vietnamese concept. The restaurant's sophisticated but adaptable design will serve as a prototype for the restaurant concept as it develops more locations.
In designing the restaurant, the husband and wife team of Bryan Flaig and Alejandra Lillo of Undisclosable, drew inspiration from Vietnamese photography and landscapes, with colors drawn from rice paddies at sunset and shapes drawn from silhouettes of lakes and mountains in the region. Arense Zaragosa served as project manager.
The large central bar serves as the centerpiece of Broken Rice.
Traditional Vietnamese pattern studies provided the inspiration for the octagonal geometric tile designs.
The folding glass patio doors at the front of Broken Rice open completely.
Though subtle, technology components serve as key design elements. The restaurant supplies free Wi-Fi to customers as well as USB charging ports at all dine-in tables.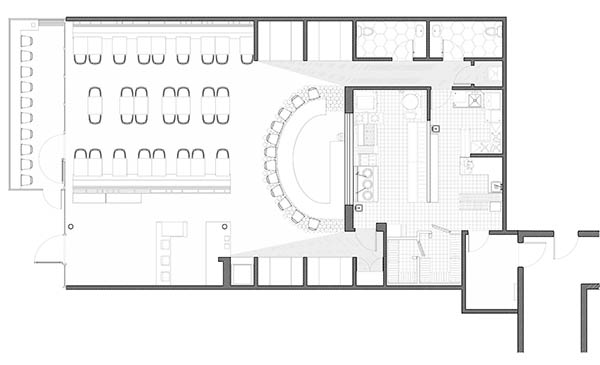 Images courtesy of Paul Vu