Multiconcept operator Lombardi Family Concepts recently debuted Taverna Pizzeria and Risotteria at The Shops at Buckhead in Atlanta.
The Italian fine-dining restaurant, designed by Duncan Miller Ullman, spans 2,100 square feet and seats 130.
The design was intended to capture the Lombardi family legacy and to create an inviting Italian dining experience for guests. To achieve that, a mix of commercial and residential materials were applied.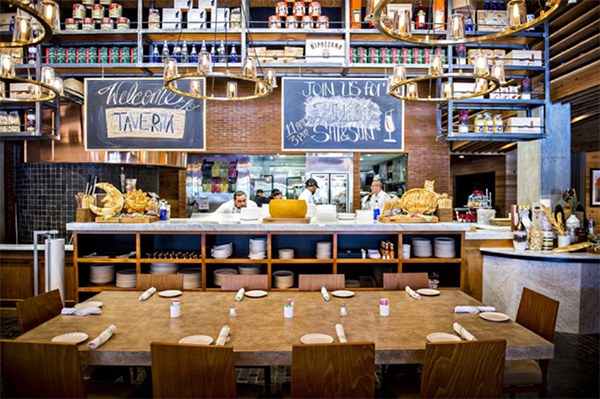 A market-style design greets guests at the entrance. A communal chef's table and a view into the open kitchen — past a marble display table that showcases in-season risottos — are key highlights.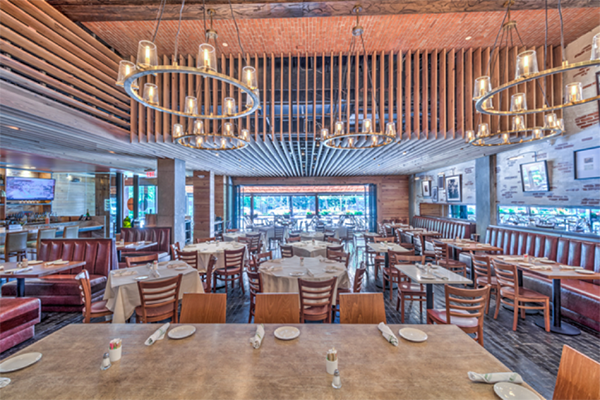 A mix of indoor and outdoor seating is tied together via a slat wood ceiling and a retractable awning system that provides open-air dining when weather is amenable. The ceiling serves a dual purpose: it covers the mechanical system but the warmth of the wood and the placement of the slats ensures the overall aesthetic is reinforced.