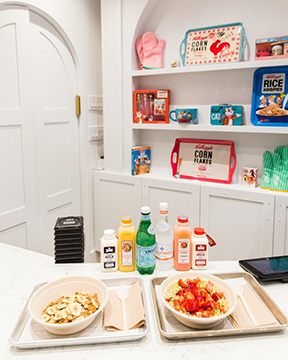 Kellogg's NYC. Images courtesy of Chipman Design ArchitectureMore design details have emerged related to Kellogg's first-ever permanent restaurant, Kellogg's NYC, located on Broadway in New York City.
The restaurant, which features a cereal-based menu, has a midcentury modern diner aesthetic. Though it occupies a narrow space, its color palette and furniture give it a light and airy look.
Inspired by automats of the 1950s, Chipman Design Architecture, the project's architect and interior designer, created a "cubby wall" where guests retrieve their orders. The cubbies are also reminiscent of reaching into a cabinet to pull out a box of cereal.
A wood wall with open portals divides the queue and dining area. Guests are directed to the service counter by a porcelain tile that mimics woodgrain. Complementing the woodgrain throughout the space is retro black and white mosaic hexagonal tile.
Christina Tosi, chef, owner and founder of Milk Bar, developed the restaurant's menu. Partners include Sandra DiCapua with Eleven Madison Park and Anthony Rudolph, formerly with the Thomas Keller Restaurant Group.
The operation features dine-in and carryout options.
Automat inspiration from Chipman Design Architecture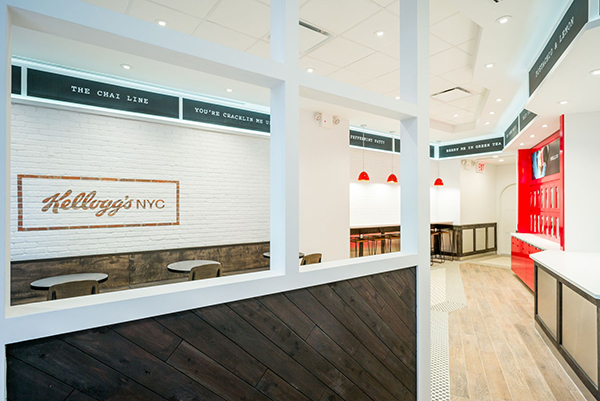 Angle Cubbies