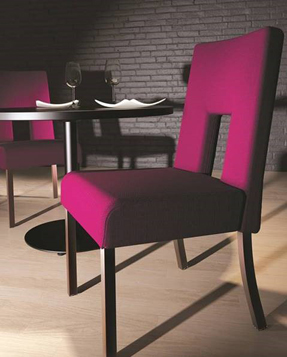 MTS is a leading U.S.-based manufacturer of premium quality metal-framed seating and tables for the hospitality industry. The company's wide selection of products includes extensive lines of stackable banquet, meeting and convention chairs, folding tables and staging products as well as guest room and public space seating.
For Us, Seating is an Art
At MTS, seating is seen as an art. The Art of MTS means looking at everything we do differently —from the products we create, to the relationship we maintain, to the way we treat our customers, partners and employees. And, MTS has the engineering and design focus to make seating ideas come to life with the industry's best capabilities. Where other hospitality seating companies might balk at a custom order, the MTS response is different — we love custom orders. Our Custom Shoppe in-house design, engineering and testing allows us to collaborate with customers and designers on solutions that truly fit their vision.
We're U.S.-based and Global Leaders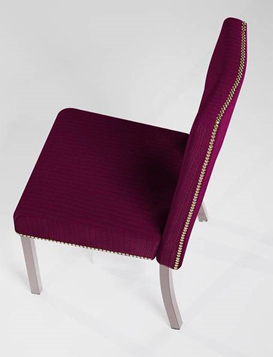 For over 60 years, MTS has dedicated itself to becoming a global leader in seating solutions —currently shipping to over 20 different countries worldwide. Our products can be found not only in hotels, convention centers and restaurants across America, but in these same venues in the Bahamas, Brazil, Chile, China, Guam, Japan, Kazakhstan, Mexico, Saudi Arabia and other countries around the world.
MTS is located in Temperance, Michigan, with over 300,000 square feet of state-of-the art manufacturing space spread across three facilities. We attribute our success to our commitment to continual product improvement and unparalleled customer satisfaction. We provide innovative seating that is comfortable, durable, within budget and delivered on time.
Sustainability is Important to Us
At MTS, taking care of business means taking care of the world around us. That's why we're committed to aggressive recycling, energy conservation and emissions reduction efforts. We created our SynerGreen® philosophy to make continuous environmental improvement in our processes and products, while practicing sound business principles that focus on satisfying the customer's needs. Also, for the 13th consecutive year, MTS has earned the UL GREENGUARD Certification on the entire MTS seating line.
New from MTS
Brand new, from the MTS Burgess Collection®, is the contemporary look of Celia. It's both elegant and functional. Constructed with a lightweight, high-strength, 1-1/4" square aluminum frame and featuring a fully upholstered COMFORTweb Seat®, Celia is available in both chairs and barstools and unlimited fabric and finish combinations. Manufactured to the highest quality standards, Celia comes with a 5-year structural warranty. When maximum comfort matters, this lightweight aluminum alloy chair will enhance any dining venue.