Umami Burger opened a new location in Chicago's restaurant-friendly West Loop neighborhood. This store features an updated design and expanded menu, which the company says will set the standard for future restaurants.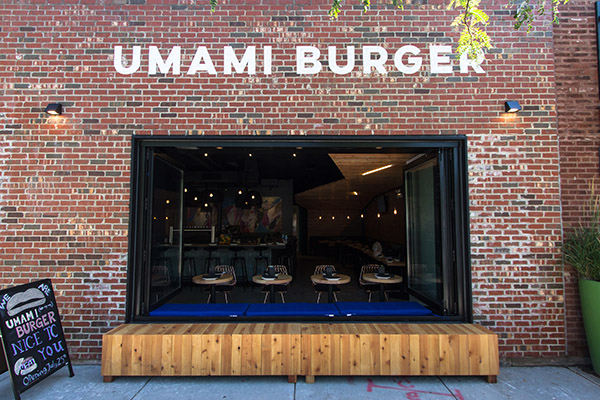 Exterior with windows open of Umami Burger in Chicago's West Loop. Photos courtesy of Jose Gomez for Umami Burger.
At 2,750 square feet and100 seats, the restaurant's design draws inspiration from Japan with shoji screens, natural materials, wood slats, geometric ceilings and lanterns. A custom wall collage offers vintage scenes of Chicago, Japanese prints and images of savory food items (umami means savory and is one of the five essential tastes).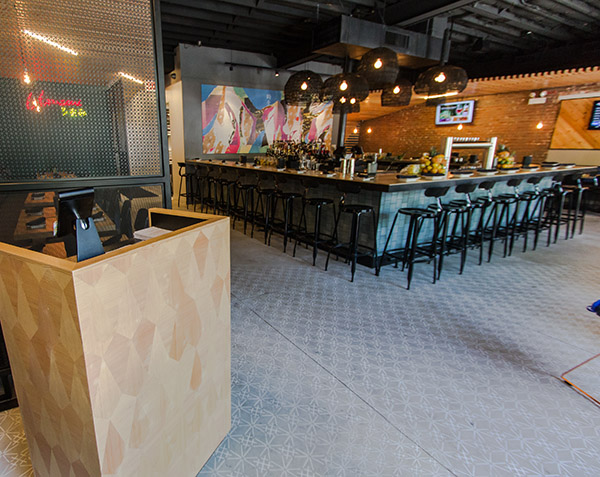 A view from the host stand.
The expanded menu offers a selection of starters and sides such as Gochujang Short Rib Sliders, Japanese Style Wings (Tebaski), and a broader selection of vegetable-based small plates and salads. The restaurant has expanded its non-beef burger options, including two new chicken sandwiches as well as a falafel burger. In addition, the location features an exclusive burger, the Monte Cristo, with the company's signature beef patty, vanilla custard-soaked deep-fried bun, prosciutto, gruyere fondue, powdered sugar and a side of maple syrup. Umami's new location also offers a full bar with craft cocktails, bar and wine.