Peet's Coffee & Tea in late January celebrated the grand opening of its new flagship store in the iconic Wrigley Building at 400 North Michigan Avenue. The store showcases the company's new craft-focused contemporary design prototype while integrating the history and character of the building.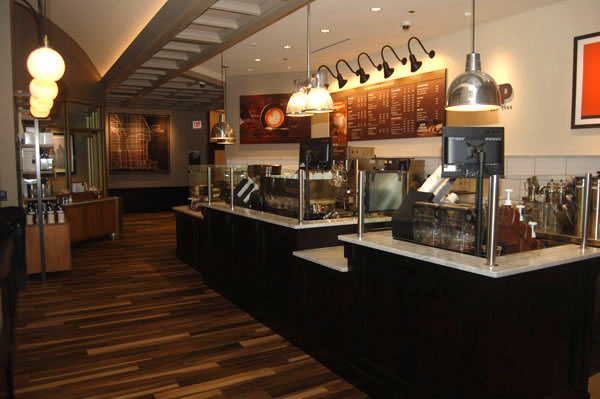 "The Wrigley Building is a signature Chicago landmark, and we're thrilled to open our new Peet's flagship store in this beautifully restored, state-of-the-art environment," said Dave Burwick, president and CEO of Peet's Coffee & Tea. "Located in the South Tower off the building's central plaza, our new cafe is designed to provide an intimate, up-close view of our premium, hand-roasted coffee while honoring the historic spirit and character of the Wrigley Building."
The 1,140-square-foot store incorporates the building's vaulted ceilings and is designed with natural materials, including honed Carrera marble counters, custom light fixtures and espresso-stained oak casework. It also features a historic, 1930 architectural photo of the Wrigley Building, a living wall of plants that's a nod to the ivy-covered outfield walls at Chicago's Wrigley Field, and a wood carved map of the Chicago skyline. The café will also offer patio seating during summer months.
Peet's now has 17 locations across the greater Chicago area.