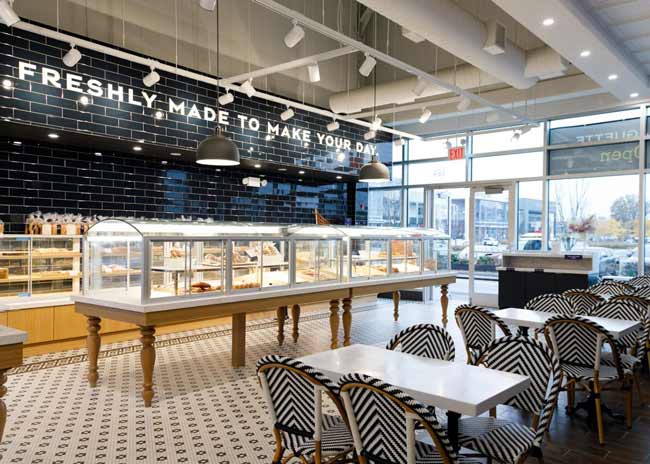 Image courtesy of Paris BaguetteParis Baguette opened its first bakery-cafe in Canada this month. The new Toronto-area store is 2,300 square feet and has seating for up to 20 guests. With a modern design with French architectural features, this unit features self-serve displays and an open kitchen.
The new store kicks off the brand's rapid growth plan, with at least seven stores slated to open across Canada and at least 64 units slated to open in the United States in 2023. The new stores will be a mix of corporate-owned and franchise locations.
"The expansion of our bakery-cafes into Canada marks an exciting period of growth for Paris Baguette," says Darren Tipton, CEO, Paris Baguette North America. "We can't wait to celebrate moments of joy with our guests as we establish our neighborhood bakery-cafes in Toronto and bring our vision to life throughout Canada."