With 43 company-owned restaurants under its belt, Scottsdale, Ariz.-based Grimaldi's Pizzeria last month announced it was dipping its toes into the world of franchising.
Courtesy of Grimaldi'sIt's aided in this endeavor by a partnership with MSA Worldwide, a leading franchising advisory firm which, says CEO Joseph Ciolli, will "help optimize the franchise program so franchisees will enjoy the benefits of Grimaldi's comprehensive suite of tools, resources, and experienced staff for ongoing franchisee support."
Ciolli says franchising is how he plans to expand business. Here, he shares more details about the launch of Grimaldi's national franchising program.
What led to the launch of your national franchising program?
JC: It was a natural evolution of our brand. For 16 years, our team at Grimaldi's has been cultivating our core beliefs and company vision. Our staff, culture, products, services and expertise are now aligned with a common purpose and we believe this is the right time.
Why now?
JC: If you look at what's currently thriving in the restaurant segment it's fine dining. People want that special experience of dining in an upscale environment with good food and service. Grimaldi's embodies the essence of that, with an added plus: fun.
Do you expect this to allow you to go into places where you haven't previously?
JC: Absolutely, we're seeking franchisees in all markets. We understand how unique each market is and we'll enter those markets with franchisees that understand the landscape. Our goal of expanding Grimaldi's throughout the US is predicated on finding strong franchisees with the same passion for people, product and service that we have.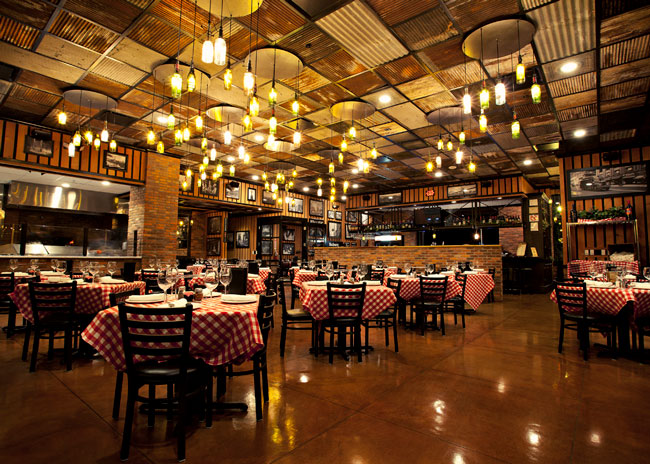 You have engaged MSA Worldwide to help optimize the franchise program. What does this mean for Grimaldi's and for franchisees?
JC: Grimaldi's has always sought alliances with great people to expand our understanding. MSA is another of those great organizations that has the expertise and knowledge crucial to elevating our brand's performance. It's an investment in our people that directly benefits franchisees from our ability to better serve them as knowledgeable franchisors.
Will MSA oversee the program, working as a liaison between the franchisees and Grimaldi's?
JC: No. There's no doubt our relationship with MSA will remain intact and we will continue to receive support from their team of experts, but we've spent years cultivating a qualified team of restaurant hospitality professionals whose experience spans all aspects of operations, including franchise development and management. It's imperative we establish long term successful relationships with our franchisees, and we know the key to that is competent support and intelligent utilization of resources.
What are you looking for in franchisees? Do you expect them to operate a minimum number of restaurants?
JC: We're seeking franchisees who are devoted to understanding their guests. We must continuously remind ourselves why we got into this business – to serve our guests and provide them with an exceptional food experience, one in which we add value to their lives and at the same time earn their loyalty. It's quite simple when your leaders embody this ideal. We're asking our franchisees to devote their people and resources to a minimum of five restaurants. If we stay true to the core of the ideals that have served us well for 16 years in communities throughout the US, why stop with only five?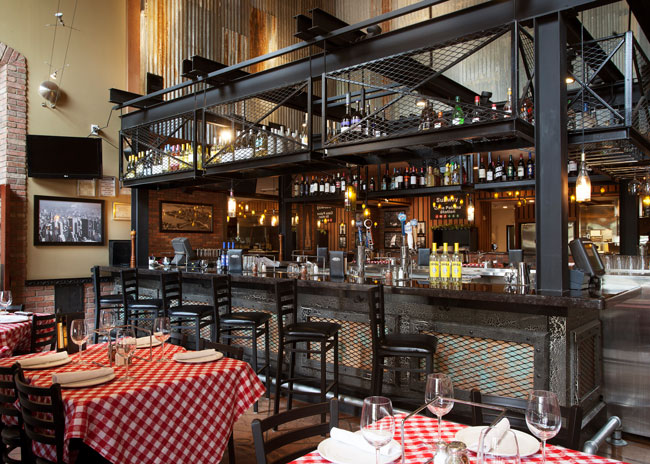 What growth are you looking at for the next five years, for your franchises?
JC: We believe in order to be successful with our objectives we'll need our team's complete focus on franchising. Our belief is quality not quantity, so we'll allow the necessary time to grow our franchising the right way. We don't want to compromise our status as one of the best pizzerias in the country, to become the largest.
Will the franchised stores be any different from the corporate stores?
JC: Grimaldi's has spent many years developing a product we believe is unmatched in the marketplace. Our primary objective is to support our franchisees in duplicating everything that has made us successful. We want our guests to have the same great experience no matter where they are in the world and to accomplish that consistency is vital to the brand's long term success.
What will be the main advantage of having franchised locations?
JC: Grimaldi's values innovation and continually works toward remaining relevant with every generation, so a good amount of our focus will be seeking out things that will better our guest experience.