RCI Hospitality Holdings, Inc. is invading the Houston market with Bombshells, its military-themed casual sports bar/restaurant concept.
The newest Bombshells opened in late October in Houston and in September in Spring, Texas, two of three new units in the Houston area and the fifth for the concept in Texas. Three additional units are planned as well.
"Having three and soon four Bombshells in the Houston area along major highways is giving us critical mass in terms of exposure and awareness," said David Simmons, director of operations of RCI's Restaurant Division. "People already know Bombshells before a new location opens. This allows for very successful openings, a solid increase in average unit sales and the ability to capitalize on marketing opportunities."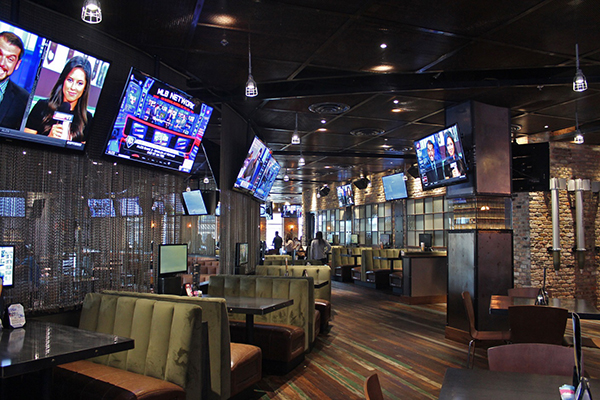 The highly visible operation in Houston measures 8,000 square feet inside, plus a 3,000-square-foot patio where guests enjoy a full music stage and bar. Inside, the concept combines dining and entertainment, targeting Millennials with great food, live music and a fun environment. "Bombshells is completely different from other themed restaurants," says Simmons. "Once you arrive, you immediately feel the concept, the attention to detail and the military influence."
He notes that, rather than simply evoke a military theme through decorations and photos, RCI, working with Dallas-based Duncan Design Group, adopted a more holistic design strategy for Bombshells. "We wanted to create a complete environment," he says. "We used old Chicago brick, cold rolled steel, solid iron, reclaimed wood, some blacked out windows to give the feel of a military installation. The cold rolled steel looks like it is part of an airplane. The painted out windows are like from barracks."
The atmosphere provides a nostalgic, but clean, modern feel and 112 flat-screen TVs deliver on the sports bar/entertainment aspect of the brand's promise.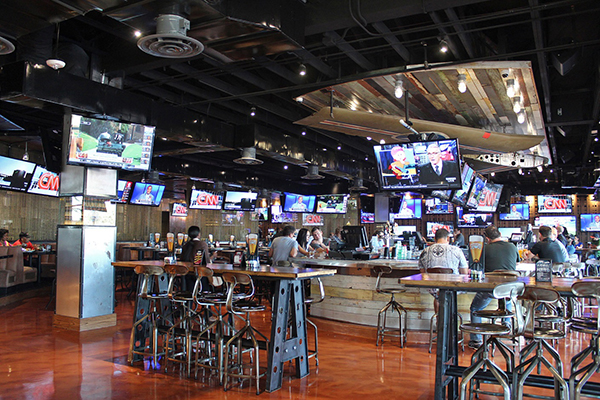 Other key design elements include fighter plane wings over the bar; helmets from WWI to modern era military; booths made from bomber jacket leather; slatted wood, military crate-style wall finishes; and columns decorated with 50-caliber shells.
The exterior front of the unit in Spring is designed to look like a hanger. Cold rolled steel was allowed to rust a little, to give it an aged feel, before it was sealed. Palm trees and other tropical touches give it a little Pearl Harbor feel and stacked sandbags built into low barrier walls separate the restaurant from the parking lot.
Simmons notes that Bombshells has proven popular with multiple demographic groups, including families, and that veterans, especially, appreciate the concept.