Atlanta-based Pretzelmaker unveiled Fresh Twist by Pretzelmaker, a new concept that expands the chain's daypart offerings but can operate in a space as small as 250 square feet. It can also adapt to most venues, opening up nontraditional settings to the chain.
Designed with transparency in mind, Fresh Twist maintains Pretzelmaker's "fresh theater action" designed to draw in customers who can see staff make the food. The menu includes breakfast and late-night options in addition to Fresh Twist's existing roster of pretzels, pretzel bites and pretzel dogs. The expanded menu will offer breakfast sandwiches on pretzel buns, cinnamon toast pretzel sticks, pretzel flatbread pizzas and pepperoni pretzel rolls.
"We know customers are snacking more and are always looking for a portable way to grab a meal on the go. Fresh Twist was designed with that in mind. The concept is ideal for travel centers, universities and airports," says Allison Lauenstein, executive vice president of Pretzelmaker.
Global Franchise Group, the franchisor of Pretzelmaker, is also working with higher-education development firm OnCampus Brands to market and connect Fresh Twist by Pretzelmaker to college and university dining programs and auxiliary services across the U.S.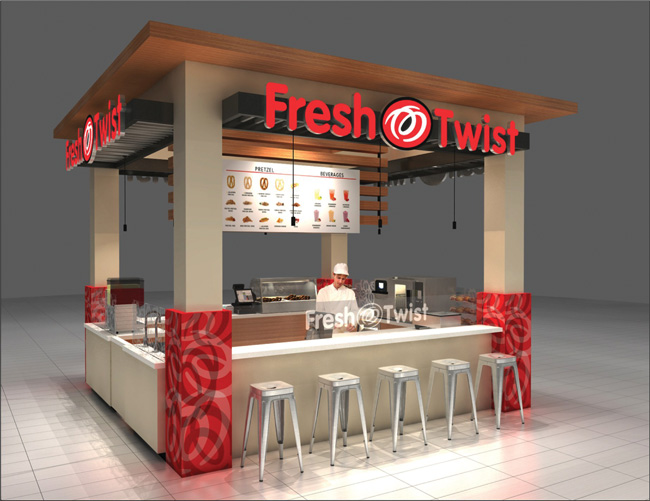 Image courtesy of Pretzelmaker