Hooters' newest Georgia location incorporates the restaurant chain's latest design elements. The chain now operates 20 restaurants in Georgia.
The location boasts a bar that offers 32 draught beers on tap and a variety of craft beers and cocktails. This restaurant also includes a collection of comfortable seating options and a covered outdoor patio.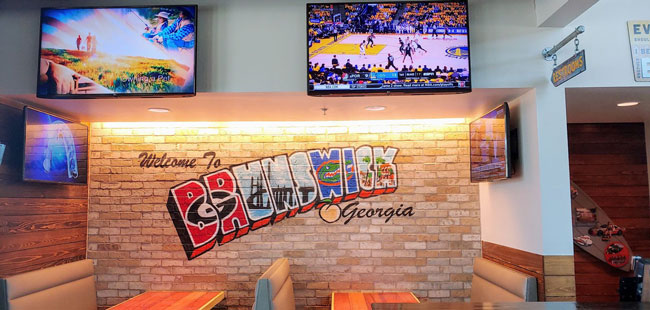 Hooters in Brunswick, Georgia
Located in Brunswick, the 6,315 square-foot-location features localized murals welcoming guests as well as televisions that allow customers to watch sporting events.
The location also features decorative murals that playfully incorporate some longstanding elements from Hooters' graphics package, like its iconic owl.
In the last 3 years, Hooters has opened 30 new corporate-owned locations and 35 franchise-owned locations, per a company release.