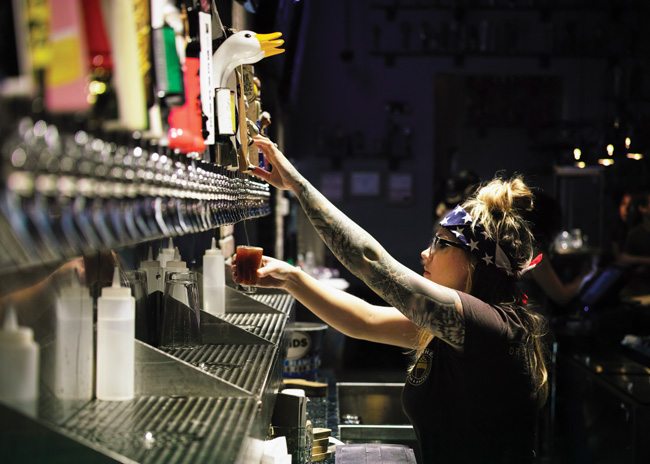 Image courtesy of Beerhead Bar & EateryVernon Hills, Ill.-based Beerhead Bar & Eatery has nine locations across five states but its pipeline for 2019 will double that footprint.
The full-service restaurant and bar debuted in 2011 with a focus on American craft beer. It began franchising in 2015. A Novi, Mich., location is expected to open in January and a new Chicago location is expected to open adjacent to Wrigley Field in March. Further growth plans include a three-store expansion in Ohio, a two-store expansion in Pennsylvania, as well as the concept's debut in Texas with three stores planned for Frisco.
Each Beerhead location features hundreds of local and American craft beer options as well as a lunch and dinner menu served in a casual setting.