Breakfast and brunch sales are booming, according to market research firm the NPD Group, and dine-in visits to restaurants for breakfast increased by 51% from September to November 2021, compared with a 55% decline in the same period in 2020.
The category took a pounding during the pandemic, with consumers staying home more, with little reason to leave their homes in the mornings. But now consumers
are craving breakfast and brunch comfort foods.
Because of this, concepts offering the first meal of the day are expanding at a clip. They're finding welcoming reception among consumers, employees keen to work at a daytime-only concept and landlords welcoming them as a morning anchor.
Let's take a look at three breakfast and brunch concepts.
Denver 
Snooze an A.M. Eatery plans to add about a dozen new stores every year for the next five years. Images courtesy of SnoozeSnooze an A.M. Eatery plans to open 12 to 13 new stores every year for the next five years and recently opened its 52nd store, in Charlotte, N.C. Due to supply chain and staffing challenges, that planned number will be slightly lower this year at eight or nine units, says David Bizon, CEO of the Denver-based concept, but he thinks the situation will improve in 2023. 
Snooze grew gradually from its first store in Denver in 2006, but in 2012, it took on private equity money and external partners to propel growth. And while COVID derailed everyone in the restaurant industry, for those who made it through, "there are now more growth opportunities than there's ever been," Bizon says. "There's availability of sites, and we're in high growth mode for the foreseeable future."
To speed up development, Bizon is focusing more on second-generation spaces than ground-up restaurants, "so it already has HVAC, a grease trap, plumbing and electrical — you have four walls, though you still have to deal with permitting and the availability of trades [and] it's very difficult to get subcontractors," he says. Second-gen spaces are also more readily available, he points out. There are lots of endcaps open as brands like Chipotle are now emphasizing drive-thru sites.
When looking for areas to expand into, Bizon examines each market as a trade area. A city like Dallas might comprise 10 or 12 trade areas, for example. He'll then aim to open Snooze first in an A site in an A trade area and then expand the brand to suburban areas. "We want to be in all 12 of those, and we'll lay out a market plan of where we want to be: the cooler neighborhoods first and then expand as we gain recognition because that brand recognition is essential."
Recently, Snooze launched in Atlanta, Charlotte and Nashville. Next up: Frisco, Plano and Lubbock, Texas; and Summerlin, Nevada.
Because Bizon anticipated, to some degree, the current supply chain issues, the company hasn't had to slow down as much as might be expected. It ordered a full year's worth of restaurant equipment up front in an attempt to mitigate delays. Bizon commits to buying from manufacturers, he says, if they'll commit to storing items.
The bigger issue for Snooze is manpower, and in fact, that dictates the concept's development. "We make our decisions based on our ability to hire and train people," Bizon says. Some markets are easier to hire in, he explains, such as Phoenix, because there's less competition.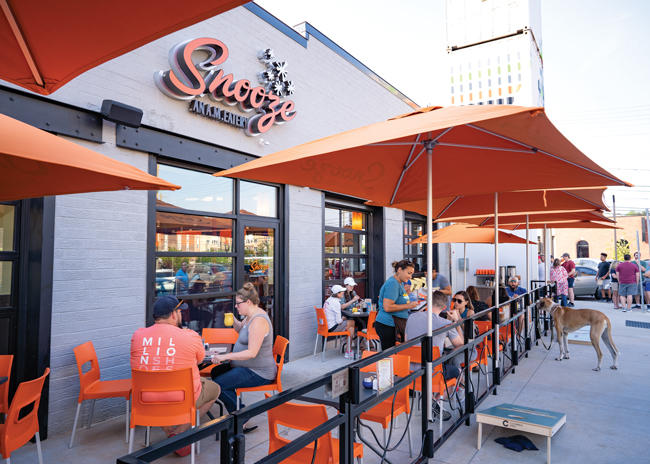 All Snooze locations are corporate stores, which gives the company full control and ensures the growing chain has control over the guest experience.
"Our average unit volumes are well above $3 million, so it's a great place for us to get a return on our own money," says Bizon. "It's putting all of our eggs in one giant basket and never taking our eye off that basket."
Breakfast and brunch is a great business to be in, Bizon says, for three key reasons: It's easier to hire because it's a daytime business; there's a lot of what he calls "white space" in brunch, allowing for concepts to offer an upscale experiential brunch; and with lots of Americans still working at home, many have time during the week — as well as the weekend — to go out for breakfast or brunch.
Breakfast concepts are also popular with landlords, Bizon says, because they can anchor a mall. The biggest goal for Snooze when going into shopping centers, he says, is that they have a store like Whole Foods or Trader Joe's, or even a Starbucks, because that shows people visit the location early in the day. These types of stores are more attractive neighbors than an upscale retailer, which often don't open until 10 a.m., he says. "We're an a.m. anchor." 
---
Red Bank, N.J.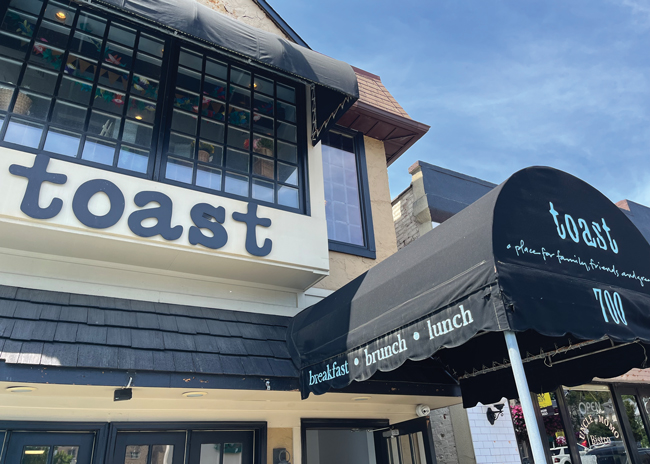 Toast City Diner has a cult-like following at its three New Jersey locations. The executive team hope to leverage that enthusiasm to expand throughout the state and eventually to franchising. Images courtesy of Toast City DinerToast City Diner has three New Jersey locations — in Asbury Park, Montclair and its headquarters, Red Bank — but is ramping up to stake its claim across the state.
"We're focused on New Jersey for our short-term growth plans," says partner Adam Torine. "We've been here 15 years, and I think we can do 15 to 20 locations over five years in New Jersey and probably two or three more in the next 12 to 18 months."
What Torine and his business partner Amy Russo, who founded the concept in 2007, are working on now is "refining the concept, from all the different touch points and gearing up for growth and putting systems and concepts in place."
The next few stores will be corporately owned to perfect the brand. Torine plans to tweak everything from the menu to the uniforms, website, online platform and logo. "It won't be dramatic — just general overall enhancement and evolution of the brand," he says. After that, he and Russo have franchising in their sights.
New Jersey will be the focus to start with, so they can keep an eye on business. Then, they'll look into neighboring states. "Everybody knows Toast here," says Torine. "Amy has created this cult-like brand, and we're well known because our locations are in high-profile towns."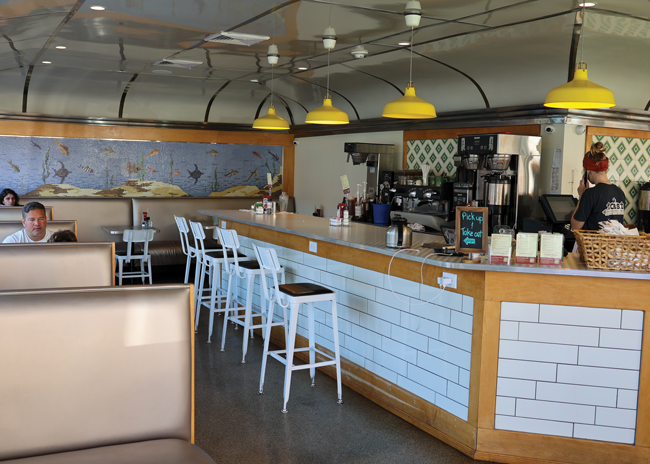 All Toast restaurants will be in downtown locations so the chain can embed itself into communities. Russo likes to get involved by sponsoring events like 5Ks and working with the local YMCA and Boys & Girls Clubs. "That's more of our marketing schtick when we open new stores," she says.
The breakfast and brunch market is ready for growth, Torine believes, because Americans can afford to eat out more for earlier dayparts versus dinner. Frequency is attractive in these post-COVID days, he says, adding that there's also a general desire for comfort food.
Russo likes to open Toast locations without any fanfare. For her first location, this was out of necessity since she'd not opened a restaurant before. "We opened with about half the menu, then took things off, and then added things on, during the first quarter. A big opening would get me very nervous. It puts too many eyes on it," she says.
Interest grows naturally, Russo adds, because the brand already has a lot of loyal guests in New Jersey. She typically announces the opening on social media — Facebook and Instagram, though she's thinking of adding Snapchat and TikTok to reach a younger clientele for the fourth location. 
---
Orlando, Fla.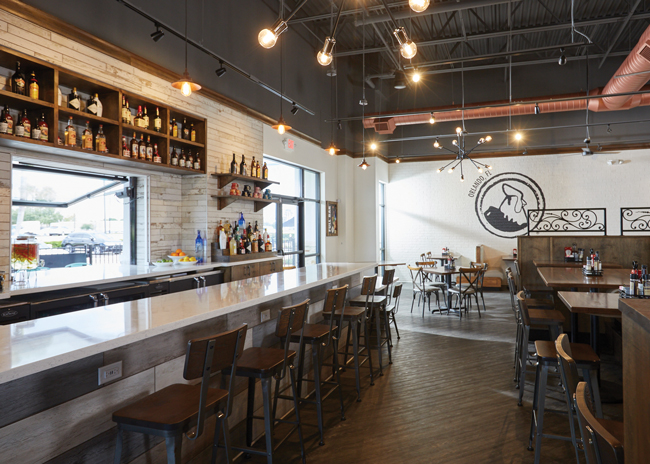 Another Broken Egg Cafe started franchising in 2008 and was acquired by private equity in 2017. The brand expects to be nearing 100 locations by the end of 2022. Images courtesy of Another Broken Egg Cafe Average same-store sales increased almost 23% at Another Broken Egg Cafe in 2021 over 2019, per reports, and so the brand is continuing its aggressive development plans.
This increase is largely due to the growth in off-premises sales, says president and CEO Paul Macaluso. These constituted around 2% of business pre-COVID, but are now around 15% of sales and, thus far, haven't cannibalized the dine-in business.
Another Broken Egg has 83 locations and plans to have 95 to 100 by the end of the year. Beyond 2022, the full-service breakfast and brunch chain plans to open around 17 cafes a year, approximately 10 of them franchised and the remainder corporate locations. 
This Orlando, Fla.-based concept opened its first restaurant in 1996 and has grown slowly. "It has taken 26 years to get to 100 stores, but we should be at 200 in another four years," Macaluso says. You need to build slowly to get everything in place, he says. "Once you get to 40 or 50 stores, you can go pretty quickly. You want to go slow at the beginning, you want to get some scale, you want to get franchising because a lot goes into that and there's a lot of systems you want to build in."
Another Broken Egg started franchising in 2008 and was acquired by private equity in 2017. Franchising is the key to Another Broken Egg's growth. The concept started by finding smaller franchisees who were "committed to and invested in the brand. It's a huge part of their personal net worth, so they're going to make it work," says Macaluso.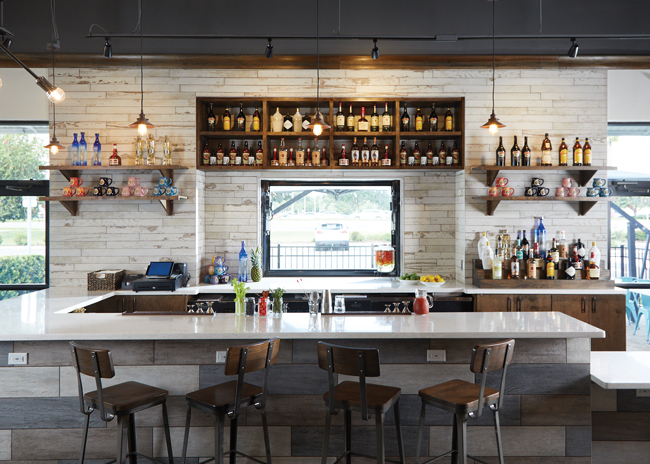 But now, with many franchisees in the system, Another Broken Egg is even more excited about multi-unit franchisees, who can scale quickly and ideally open several units a year. Macaluso is still open to working with small franchisees who are interested in just one or two units because they build their business well in smaller markets and they're known and trusted in the community they serve.
Another Broken Egg also spends time with its franchisees. It holds Franchise Discovery Days frequently so it can understand the franchisees and vice versa and to "make sure there's a good cultural fit between them and us," Macaluso says.
Another Broken Egg is growing concentrically. Last year, the concept opened in Virginia and Arizona, and the next states will likely be Kentucky and Maryland. "We're not going to suddenly jump over three or four states," says Macaluso, "but this brand has the capacity to go anywhere [because] the food is very translatable." He is looking mostly at cities. "It's hard for us to go into smaller markets because we're a premium brand and need a concentration of income. There are certain things nearby [like a Whole Foods or a Target] that indicate that customer base."
Macaluso enters new markets with soft openings. "We don't want to overdo it, and if the experience is bad, [customers] are not going to come back," he says. He often runs a free friends and family event before the official opening to give the teams practice.
Like most restaurant chains, Another Broken Egg is suffering from the labor shortage, though Macaluso believes it's easier to hire someone for a daytime concept. "We can guarantee a quality of life you often can't get in a service job," he says. He often finds he captures employees from nighttime restaurants or employs people who work two jobs — Another Broken Egg during the day and a second restaurant at night.
The supply chain disruptions have also brought delays, but Macaluso has managed to get around these, partly by ordering equipment ahead for new stores and having suppliers store them, or by switching to alternate equipment that has a shorter lead time.