Hootersopened its first location in Zapopan, Mexico, led by franchisee Hooters de Mexico. The Guadalajara location marks the seventeenth Hooters restaurant for Hooters de Mexico.
This 7,335-square-foot venue, located at the Galerías Guadalajara Mall, incorporates Hooters' latest design features, with a focus on sports fans. Hooters Galerías boasts 295 seats, 36 TVs, and a video wall, making it easy for fans to catch their favorite game.
The new location features a centrally located bar, a wide array of cocktails and craft beers, Hooters' signature wings and a mix of seating options.
This new Hooters location features a variety of seating options, including highboy tables and more traditional four-tops.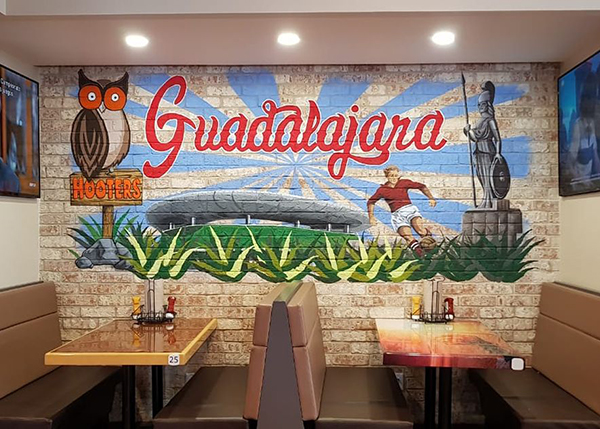 Like so many chains, Hooters continues to embrace localized design, including murals that include local iconography.