Fork & Salad, a Maui, Hawaii-based health-forward fast-casual concept with two locations on the island, will debut its first mainland U.S. restaurant in Orange, Calif., later this year.
The location has a dual purpose as it will also serve as a training store for future franchisee operators.
"This marks a major step forward in our expansion plans. After carefully considering dozens of locations in Orange County, we decided the city of Orange was a fantastic fit," says Fork & Salad Co-owner and Co-founder Travis Morrin. "It's a major emerging area that attracts a huge number of young people since it's close to Chapman University. Our upcoming location sits just a block from The Circle downtown area and already has a few well-known eateries, like Urth Caffe and Snooze Eatery, also committed to the area. As an added bonus, a new 600-space parking structure will be built only one block away, also serving as a public rail drop-off/pick-up spot. That parking area will service all of Orange, and we're right next to it. We're excited to bring a taste of Maui to Orange County!"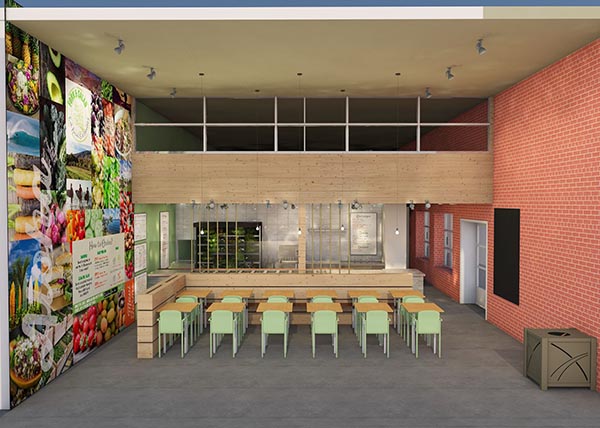 Fork & Salad's new Orange County restaurant will be located in a historically restored building that features original brick construction from 1922 and open wood truss beams. The 1,535-square-foot space will have seating for more than 45 guests.
Fork & Salad's menu options include build-your-own and signature salads, produce-forward sandwiches, gluten-free items, kombucha on draft and more, available in-store or for takeout and pickup via phone ordering or the Fork & Salad mobile app.
Founded in 2016 by Jaron Blosser, Travis Morrin and Cody Christopher, Fork & Salad was built with the mission of making farm-to-table cuisine as healthy, convenient and affordable as possible.